This post is about antibiotic toxicities from A to Z!
---
---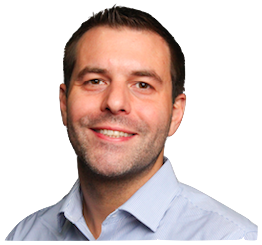 Authored by: Timothy P. Gauthier, Pharm.D., BCPS, BCIDP
---
Posted 9 June 2022
This article identifies an antibiotic toxicity for every letter in the alphabet. It does not list every antibiotic side effect. It is meant to highlight that antibiotic use does not come without risk. Use antibiotics with caution and only when indicated. Do not share antibiotics. Only use antibiotics under the direction of a licensed medical professional.
…
Be the first to use an antibiotic and you risk toxicity. Be the last to use an antibiotic and you risk efficacy.
… 
A is for arrhythmia
Numerous antibiotics can elicit an arrhythmia. Azithromycin is one such drug. [1]
B is for bronchospasm
Inhaled antibiotics can cause bronchospasm. For example, inhaled tobramycin. [2]
C is for C difficile associated diarrhea (CDAD)
Almost all antibiotics can CDAD. Some of the most common drugs to cause it are fluoroquinolone like ciprofloxacin and levofloxacin. [3]
D is for dysgeusia
Quite a few antibiotics can cause altered taste sensation (aka dysgeusia). Metronidazole is one example of this, common to cause an unpleasant metallic taste. [4]
E is for eosinophilic pneumonia and electrolyte abnormalities 
Daptomycin for example, has been known to cause eosinophilic pneumonia. [5]
Many antibiotics can cause or contribute to electrolyte abnormalities. Sulfamethoxazole-trimethoprim (especially at high doses) can cause significant issues with hyperkalemia, for example. [5.5]
F is for foamy urine
I've always found it interesting that telavancin can cause foamy urine. [6]
G is for glycemic changes
Fluoroquinolones can cause hypoglycemia and hyperglycemia. [7]
H is for hypersensitivity reaction
Almost all antibiotics can cause hypersensitivity reactions. Did you know that about 10% of patients in the United States report a penicillin allergy, but less than 1% of people are actually penicillin allergic!?! [8]
I is for infusion reactions
Several antibiotics can cause infusion-related reactions. One example is vancomycin infusion reaction (formerly referred to as "red man" or "red neck" syndrome) which happens when vancomycin is infused too fast causing histamine release. [9]
J is for Joint Pain
Usage of sulphonamides and trimethoprim, is associated with a 70% increased risk of rheumatoid arthritis flare at 1–3 months, which can cause significant joint pain. [10]
K is for kernicterus
Ceftriaxone may cause kernicterus in neonates. [11] Sulfonamide sulfisoxazole has caused kernicterus in neonates. [11.5]
L is for liver enzyme elevation 
Penicillinase-resistant penicillin oxacillin may be a go-to IV antibiotic for some MSSA infections, but it is also notorious for causing liver enzyme elevation. I found an article from 1973 that talks about it. We've been dealing with oxacillin liver issues for over 50 years! [12] Numerous other antibiotics can do this as well. Trovafloxacin (a fluoroquinolone antibiotic) was even removed from the market for causing liver injury! [13]
M is for mental health side effects
Mental health side effects of fluoroquinolones include disturbances in attention, disorientation, agitation, nervousness, memory impairment, and serious disturbances in mental abilities called delirium. [14] The label on systemic fluoroquinolones also includes suicide as a warning as part of the potential central nervous effects. [15]
---
---
N is for nephrotoxicity and neurotoxicity
Many antibiotics can cause nephrotoxicity, including vancomycin and the aminoglycosides. Beta-lactams can too, methicillin was even removed from the market due to causing interstitial nephritis. [16]
Cefepime is an example of an antibiotic that can cause neurotoxicity. [17]
O is for optic neuropathy and ototoxicity
Linezolid can cause optic neuropathy which may be irreversible and is more likely to happen with longer durations of therapy. [18]
Aminoglycosides are known to cause ototoxicity and can additionally cause balance problems. [19]
P is for pulmonary fibrosis and pancreatitis
Nitrofurantoin can cause pulmonary fibrosis, which is more likely to happen with prolonged or repeated use. [20]
Tigecycline has been found to cause acute pancreatitis. [21]
Q is for QTc prolongation
Fluoroquinolone and macrolides can both cause QTc prolongation. [22,23]
R is for rhabdomyolysis
Daptomycin can cause CPK elevation and rhabdomyolysis. [24]
S is for Steven Johnsons Syndrome (SJS) and seizures
SJS is a horribly unfortunate disease in which to put it simply, skin peels off the body. Many antibiotics have been flagged for causing SJS, including sulfonamides, aminopenicllins (most common antibiotic cause), fluoroquinolones, tetracyclines, macrolides, cephalosporins, and metronidazole. [25]
Carbapenems have been implicated in causing seizures. [26]
T is for tendon rupture, thrombocytopenia, and toxic epidermal necrolysis (TEN)
Fluoroquinolones have a FDA boxed warning for tendon rupture. [27]
Linezolid and tedizolid are two antibiotics that can cause thrombocytopenia. [28]
TEN is a worse form of SJS and many antibiotics can cause it. [29]
U is for uveitis and urine discoloration
Fluoroquinolone antibiotics have been associated with uveitis, but maybe they are really just associated systemic illnesses. [30]
Rifampin can color urine a red-orange. It can also color feces, sweat, saliva, sputum, and tears just the same! [30.1] Metronidazole has been found to cause cola-colored urine. [30.2]
V is for vomiting
Virtually all antibiotics can cause vomiting and nausea, but tigecycline deserves particular note as it caused nausea and vomiting in 30% of older male patients in phase 3 clinical trials. [31] Tolerability is a major issue for tigecycline.
W is for weakness
Aminoglycoside antibiotics, when given to patients with neurological conditions such as myasthenia gravis or Lambert Eaton myasthenic syndrome, can worsen neuromuscular weakness. [32]
X is for xerostomia
Xerostomia is also known as dry mouth. While not common, fluoroquinolones have been known to cause it. [33,34]
Y is for yellowing of the eyes and skin
Several antibiotics have been been found to cause jaundice (yellowing of the whites of the eyes or the skin), including amoxicillin-clavulanic acid. [35]
Z is for zygote toxicity
A zygotę is another name for a fertilized egg. I must admit nobody says "zygote toxicity" in the medical world, but fetal toxicity is legit and needs to be in here somewhere. There are a number of antibiotics that can cause fetal harm, including fluoroquinolones and tetracyclines [36]
…
Did you notice fluoroquinolones were mentioned 11 times!?! While they still have a role for some infectious diseases – proceed with caution!!
…
Closing comments
With all of these potential antibiotic toxicities (and many more not listed here), it certainly should give us all pause to truly consider whether antibiotics are indicated and worth the risk, before taking/ prescribing/ continuing them.
Indeed antibiotics are a miracle of modern medicine and can save lives when given to the right patients. However, their benefits must be balanced against their risks and the threat of antibiotic resistance.
---
References
Click the number of the reference. It will take you right to the website you are looking for!
---
Disclaimer: The opinions and perspectives presented in this article are that of the author and do not necessarily represent the position or policy of any former, current, or potential future employer.
---
RECOMMENDED TO YOU:
---