In this article an infectious diseases pharmacist leverages the power of Twitter to make an unofficial list of state microbes. 
---
---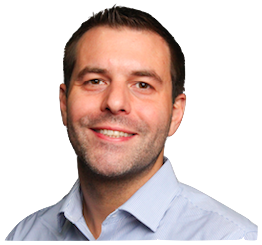 Authored by: Timothy P. Gauthier, Pharm.D., BCPS-AQ ID
---
Originally Posted: February 2020
Last updated: 6 August 2020
In high school I loved science so I took an after-school microbiology class for extra credit and discovered a passion for the topic. Then when touring the University of Connecticut's microbiology labs I happened to walk into a presentation about their pharmacy school. Life took me towards becoming a pharmacist rather than a microbiologist at that point, but fast forward many years later and life fortuitously took me back in the direction of microbiology as I underwent training to become an infectious diseases pharmacist. I again discovered my love for those tiny beings too small to be seen with the naked eye.
As someone who enjoys learning about microbes I thought it might be fun to investigate which microbes could possibly be connected to each state in the United States. I enlisted the #IDtwitter community as well as Google for help and the following was developed.
This list has taken many hours and about a year to fully develop. It is a largely unofficial list of state microbes and some of the microbes may be relevant to other states; after all these bugs do not respect man-made borders! There is a focus on pathogenic bacteria here, but a range of microbes are incorporated, including viruses, bacteria, and parasites. I will confess a few states were major a challenge (I am looking at you North Dakota and South Carolina!) so if you think you have a better nominee, I am open to considering others, tell me here.
What is your unofficial state microbe? If you enjoy this, share it with a friend! It was a lot of fun to put together. Isn't microbiology cool??? 🙂
Special Update: This article was original published in February 2020. In August 2020 I was tagged on Twitter in a post. Someone had made a map of the U.S using this list! It was @McallisterBri on Twitter and it's now the picture at the top here. Pretty cool right!?!
1. Alabama
Vibrio vulnifuics 
Most people have probably heard of Vibrio cholerae (which causes cholera). V. vulnificus is in the same genus as V. cholerae, but is a different species. V. vulnificus is a Gram negative bacteria that can be found (more in warmer months) in the waters off the coast of Gulf Coast states such as Alabama.  V. vulnificus is not typically life threatening, but can at times cause devastating rapidly progressing necrotizing infections.  Learn more about V. vulnificus here from CDC.
–Worth mentioning: Alabama Rot. While not known as to what the cause is, Alabama Rot (aka cutaneous and renal glomerular vasculopathy (CRGV]) is often fatal in dogs and may be either caused by a parasite, bacteria, or bacterial toxin.
2. Alaska
Trichinella nativa
Looking for some delicious bear or walrus meat? Well watch out for Trichinellosis!  Trichanella nativa is a nematode worm found in the arctic and subarctic regions. According to the Alaska Department of Fish and Game, cooking meat to at least 160 degrees F should make it free of live T. nativa. More on the topic here.
–Worth mentioning: Mycoplasma phocacerebrale (the cause of Seal Finger). This is associated with people (e.g., veterinarians, biologists, and marine workers) who work directly or indirectly with seals. It was a known disease in Alaska in the 1980s, but the cause was not known until the late 1990s. It can be treated with a tetracycline. Learn more about Seal Finger here.
3. Arizona
Salmonella enterica subspecies arizonae
Reptiles (most frequently snakes) are a common reservoir for Salmonella enterica subspecies arizonae and this organism can rarely cause fatal gastritis in humans. In 1939 it was isolated in Africa and named Salmonella dar-es-salaam, but it was later placed in the genus Arizona with a single species of A. hinshawii. After this DNA studies led to it being reclassified as Salmonella enterica subsp. arizonae. Here is a case report and review relevant to the topic.
–Worth mentioning: Coccidiodes immitis (Valley Fever). When composing this, the good folks on Twitter repeatedly wanted this organism to be the one for Arizona. Well, it turns out C. immitis (a fungi endemic to the Southwestern United States) actually more frequently causes infections in California than Arizona. Learn more about Valley Fever here from CDC.
4. Arkansas
Giardia species
Giardia species are parasites that can be acquired from ingesting water contaminated with fecal matter containing the organism. It is a problem pathogen in many states, but interestingly back in the 1980s there was a study that found beavers (a water-dwelling animal) can be an important reservoir for the microbe and serve as its connection between wildlife and man.
Read more about Giardia in the beavers of Arkansas here. Learn more about Giardia from cdc here.
5. California
California Encephalitis Virus
This virus is carried by mosquitos and was discovered in Kern County, CA. It can cause encephalitis. Infection with this virus is rare and as of 2015 there were no antivirals or vaccines available for it. Learn about the California Encephalitis Viruses (including La Crosse virus) here.
–Worth mentioning: Legionella longbeachae. L. longbeachae was first isolated from a patient in Long Beach, California. It is not associated with contaminated water systems, but it has been associated potting mix and compost. Learn more about it here.
6. Colorado
Rickettsia rickettsii (Rocky Mountain Spotted Fever [RMSF])
Colorado is known for the Rocky Mountains, so it seems fitting that RMSF be the state microbe. That noted, recent data show that 60% of RMSF cases are found in North Carolina, Oklahoma, Arkansas, Tennessee, and Missouri. RMSF is a bacterial tick-borne illness.
Learn more about Rocky Mountain Spotted Fever from CDC here.
7. Connecticut
Borreliella burdgorferi (formerly Borriella burgdorferi, known as Lyme disease)
Lyme disease is a tick-borne illness spread by the deer tick (the vector for this microbe). The deer tick is notable due to it's small size, which has been compared to the size of the tip of a pen. Lyme, Connecticut is where the full spectrum of the illness was first described in 1975. Today Lyme disease is a concern in many states within the United States. Learn more about Borreliella burdgorferi here.
8. Delaware
Vancomycin-Resistant Staphylococcus aureus (VRSA)
Thankfully VRSA is extremely rare, as vancomycin is a corner-stone to treating infections caused by Staphylococcus aureus. In February 2015 the fourteenth VRSA isolate found in the United States was reported to CDC. Of all places, it was found in Delaware. You can learn more about this VRSA case here.
9. Florida
Candidatus Liberibacter asiaticus
Candidatus Liberibacter asiaticus is a Gram negative bacteria and the cause of Huanglongbing (HLB) aka citrus greening disease, the most destructive disease in citrus worldwide. Given that Florida is the world's largest producer of grapefruit and second only to the country of Brazil in orange juice production, it seemed fitting to attach it to an organism tied to citrus fruit.
You can read here about how in 2019 the Environmental Protection Agency (E.P.A.) proposed allowing up to 650,000 pounds of aminoglycoside (streptomycin) to be sprayed on citrus crops annually to combat citrus greening. As a reference point, in humans we only use about 14,000 pounds of aminoglycosides each year. With aminoglycosides as a fall-back antimicrobial class to treat multi drug-resistant Gram negative infections in humans, it is quite scary to ponder how their use in agriculture could impact their ability to work for humans.  Note that the more we use our antibiotics, the more we pressure microbes to become resistant to our antibiotics.
10. Georgia
Malaria species
Before the CDC there was the Office of Malaria Control in War Areas. It was located in Atlanta, Georgia rather than Washington D.C. so it would be close to Southern states most affected by Malaria. At the end of World War II the CDC as we know it was founded. The reason CDC is still based in Atlanta today is due to Malaria. Learn more about CDC and Malaria here.
11. Hawaii
Aliivibrio fischeri (aka Vibrio fischeri)
V. fischeri is bacteria an oxidase-positive Gram negative rod with bioluminescent properties. It is found in marine animals such as squid. It has been an incredibly important organism in the study of bioluminescence and microbe-animal symbiosis. In 2014 a bill in Hawaii was introduced to make this organism the state microbe of Hawaii. It did not pass.
Think this organism is cool? You can buy a plush toy of it here. I have one. I love these Giant Microbes. Don't judge me! 🙂
–Worth mentioning: Flavobacterium akiainvivens. This organism was first isolated from decaying wood in Hawaii and was discovered by a high school student. It was also at least at one time up for state microbe of Hawaii as well. At the time of writing this article I was unable to identify an official state microbe for Hawaii.
12. Idaho
Treponema species (Treponema-associated Elk Hoof Disease [TEHD])
The most common Treponema  species people are familiar with is Treponema pallidum, which is the cause of syphilis in humans. It turns out there are a number of other Treponemas (which are spiral shaped spirochete bacteria) that can cause Elk Hoof Disease. Though first found in Washington state, it has been found in more recent years in Idaho. Read more about TEHD from the Idaho Department of Fish and Game here.
13. Illinois
Penicillium rubens (formerly Penicillium chrysogenum)
A moldy cantaloupe in Peoria, Illinois provided the world with a high-yield strain of P. rubens for extracting penicillin. This is a key part of the story of penicillin. Thank you Illinois! Learn more about the story of penicillin here. It has been proposed as the state microbe of Illinois. Learn more about P. rubens here.
–Worth mentioning: Blastomycosis dermatitidis (Chicago disease). B. dermatitidis was first isolated back in 1894 and can cause invasive fungal infections. Later infection with this organism became known as Chicago disease since many early cases were identified there. Subsequently it was found to be endemic to most of eastern North America. Learn more about this organism here.
14. Indiana
Indiana vesiculovirus (formerly Vesicular stomatitis Indiana virus [VSIV] or [VSV])
VSIV can cause a flu-like illness as well as mouth ulcers in humans, but can also effect a variety of different animals as well. It is similar to rabies in composition.
–Worth mentioning: Caulobacter crescentus. An Indiana University biology professor discovered that this Gram negative bacterium uses it's pili to help it "sense" the surrounding area and lead to biofilm formation. More on that story here.
15. Iowa
IA30 H1N1 Influenza Virus (Swine Flu pandemic of 2009)
This virus was isolated from pigs in Iowa that were experiencing respiratory disease. R. Shope is credited with the discovery which was the first mammalian influenza A virus ever isolated. While I do find this topic interesting, the numerous articles about the rectal temperature of pigs was a bit off-putting. You can read about IA30 H1N1 here.
16. Kansas
Mycobacterium kansasii
M. kansasii is a slow growing acid fast type 1 non-tuberculosis mycobacterium (NTM) that was first isolated in 1953, reported by Victor Buhler and Ann Pollak (both of University of Kansas) as a cause of pulmonary disease. It is ubiquitous in the environment and can be frequently found in aquatic settings. Isoniazid, rifampin, and ethambutol are go-to drugs for treating this organism when it is found to be causing infection. In general getting an NTM infection is a bum deal because it usually requires months of potentially toxic combination antibiotic therapy, but for what it's worth, there are worse NTM than this (e.g., Mycobacterium abscesses). Learn more about M. kansasii here.
17. Kentucky
Strongyloides stercoralis
S. stercoralis is a parasitic nematode (i.e., worm) known to be endemic to Kentucky and the Appalachian area. It is typically treated with ivermectin.  Injectable ivermectin is not available for humans, but it is available for injection in swine and cattle. In the setting of severe infection the injectable ivermectin for swine and cattle is sometimes purchased at a farm store, then administered to the infected human (following institutional review board and ethics guidance). Thankfully that is a rare occurrence, but it is a neat tidbit of information. Learn more about Strongyloides stercoralis in Kentucky here.
18. Louisiana
Mycobacterium leprae (Leprosy, Hansen's Disease)
Back in the late 1800's the Louisiana State Legislature introduced Act 85, which stated people diagnosed with leprosy in the state are to be quarantined to a select location. This led to the formation of a leper colony termed the Louisiana Leper Home. Fast forward to the 1920s and the National Leprosarium of the United States is established. It is a long story and the history there is remarkable. You can read more about it (with pictures!) here.
19. Maine
Eleftheria terrae
E. terrae is a Gram negative bacteria that was discovered in a field in Maine in 2014. Researchers from Northeastern University in Boston (go huskies!) found it produces teixobactin, which is the first novel antibiotic discovered since the 1980s.  Read about the iChip device and the story of teixobactin via Northeastern University here.
20. Maryland
Granulibacter bethesdensis
G. bethesdensis is a Gram negative bacteria first described by Steve Holland's group in 2006 at the National Institutes of Health in Bethesda, Maryland. It has been found to cause fever and necrotizing lymphadenitis in patients with chronic granulomatous disease. It has been associated with recurrent and persistent infections. Ceftriaxone has been identified as a preferred treatment, but doxycycline, SMX/TMP, and aminoglycosides may have activity. Learn more about it here.
21. Massachusetts
Francisella tularensis (Tularemia)
F. tularensis may have been named for Tulare California, but I am connecting it here to Massachusetts for causing infections in humans in Martha's Vineyard. According to Mass.gov, tularemia cases have been occurring there every year since the year 2000. The vector for this pathogen is the dog tick (aka wood tick), which can be spread by rabbits and rodents. Many times this organism is discussed in the context of becoming infected after handling a rabbit or for it's capacity as a bioterrorism agent. In Martha's Vineyard it is believed infections have been the result of breathing in contaminated particles during outdoor landscaping activities. Read about it here from Mass.gov or check out it's role as biological weapon here in a 2001 JAMA article.
22. Michigan
Legionella species (Pontiac fever)
Pontiac fever is named for Pontiac, Michigan, where it was first identified in the late 1960s. It can be caused by several different Legionella species and manifests as an acute, nonfatal respiratory disease. It can resemble acute influenza, does not include pneumonia, and is not as severe as Legionnaire's disease. Learn more about Pontiac fever from CDC here.
23. Minnesota
Anaplasma phagocytophilum
The vector for A. phagocytophilum is the blacklegged tick or deer tick. It is a bacteria that causes anaplasmosis and was first described during the early 1990s in several patients from Minnesota and Wisconsin. It can be treated with doxycycline. Learn more about anaplasmosis here from the Minnesota department of health.
–Worth mentioning: Borrelia mayonii. B. mayonii disease is a tickborne disease similar to B. burdgorferi. This bacteria can be transmitted by blacklegged ticks. It was first described to cause disease at the Mayo Clinic from a Minnesota resident in 2013. Learn about it here from CDC or here from the Minnesota Department of Health.
24. Mississippi
Edwardsiella ictaluri (aka enteric septicaemia of catfish, hole-in-the-head disease)
Given that Mississippi residents are sometimes called "Mudcats" after the catfish found in the state's streams, it seems fitting to slate this bacteria for the state. E. ictaluri is a Gram negative bacteria known to cause ulceration in the head area of catfish. The organism is of limited clinical significance in humans. You can learn here about Edwardsiella species.
25. Missouri
Saint Louis Encephalitis Virus
St. Luis Encephalitis Virus (SLEV) was first identified in 1933 when an epidemic hit St. Louis, Missouri and resulted in >1,000 cases of encephalitis. SLEV is a virus of the Flaviviridae family and is related to West Nile Virus. It is spread by mosquitos harboring SLEV. You can learn more about it here form CDC
26. Montana
Thermus aquaticus
T. aquaticus is an extremophile bacteria first discovered in the late 1960s in Yellowstone National Park, which extends north into Montana. T. aquaticus enjoys living at temperatures near 160 degrees Fahrenheit and gives color to hot springs. It also made polymerase chain reaction technology work, enabled the human genome project, advanced the field of forensic technology, and more. Learn about this amazing microbe here from the Montana Natural History Center.
27. Nebraska
Ebola virus
Did you think Ebola virus would ever be selected for Nebraska? Kudos to you if so!
Nebraska Medicine has been awarded millions of dollars in grant medicine from the U.S. Department of Health and Human Service to for Ebola-related studies. In 2014 a patient was successfully treated for Ebola at Nebraska Medicine. At least two other people were treated for Ebola there and at least one of them died. The Nebraska Medicine unit has served as a role model for others and there are now 10 such units across the U.S. You can read more about it here.
–Worth mentioning: Clavibacter Michiganensis Subsp. Nebraskensis. With two states in one bacteria name, how could we not mention this one? This organism causes Goss's Bacterial Leaf Blight and Wilt of Corn, first discovered in Nebraska in 1969.
28. Nevada
Treponema pallidum (Syphilis)
They say what happens in Vegas stays in Vegas. Unfortunately that is not true if what happens in Vegas is acquiring syphilis!
According to the CDC, in 2017 Nevada led the nation in rates of primary and secondary syphilis. In fact, Nevada had at least double the number of cases of all but 9 other states. Read more about syphilis here.
29. New Hampshire
Vibrio parahaemolyticus ST631
In 2017 researchers from the University of New Hampshire identified Vibrio parahaemolyticus ST631, tracing it as a contaminant in shellfish harvested from seven Atlantic coastal states and Canada. You can read more about this emerging foodborne pathogen here in the Journal of Clinical Microbiology.
–Worth mentioning: Ophidiomyces ophiodiicola. This organism can cause Snake Fungal Disease and is an emerging threat for wild snakes. A study completed in New Hampshire found O. ophiodiicola to act in concert with habitat destruction and inbreeding depression to cause the decline of a timber rattlesnake population. It's also just fun to say "Snake Fungal Disease", right? Learn more about it here.
30. New Jersey
Streptomyces griseus
S. griseus is an important bacteria, because it gave the world streptomycin. It was the first antibiotic discovered with activity versus Mycobacterium tuberculosis and the first antibiotic discovered in North America, amongst other things. It is actually the official state microbe of New Jersey, where it was originally discovered in a heavily manured field. Read more about the New Jersey state microbe here.
31. New Mexico
Paenibacillus sp. LC231
Paenibacillus sp. LC231 were discovered in New Mexico's Lechuguilla Cave, where they have been hidden away from humans for over 4 million years. Interestingly, despite being completely separated from humans, resistance to over 70% of current antibiotics was identified. Listen to a 2-minute clip about this bug here from NPR. Read about it here in Nature Communications.
–Worth mentioning: Hantaviruses. Hantaviruses are a family of viruses spread mainly by rodents. They can cause a variety of disease syndromes. In the United States, cumulative data through January 2017 show that New Mexico leads the nation in cases. Learn more about hantaviruses here from CDC.
32. New York
Coxsackieviruses
Coxsackieviruses are named after Coxsackie New York, where they were first discovered in the late 1940s by a scientist working at the New York Department of Health. Coxsackievirus A16 and Coxsackievirus A6 are two known causes of hand, foot, and mouth disease (HFMD). HFMD is most common in children, but adults can get it too. I know this first hand, since my 10 month old son passed it along to me! It was not fun and took over a month to fully recover from. Learn more about HFMD here from CDC.
–Worth mentioning: Pseudogymnoascus destructans. P. destructans is a fungus that causes white-nose syndrome in bats. It has killed millions of bats in North America and it was first discovered in 2006 in a cave in upstate New York. Learn more about it here.
33. North Carolina
Carbapenem Resistant Klebsilla pneumoniae 
Carbapenems are drugs typically reserved for the treatment of infections caused by bacteria that have developed resistance to first and second line antibiotics. When we have carbapenem resistant bacteria, treatment options become very limited. The CDC labeled carbapenem resistant Enterobacteriaceae (CRE) as an urgent threat in the United States in their 2019 report. The enzyme in the sentinel carbapenem-resistant K pneumoniae isolate was found in 1996 in North Carolina. You can read more about CRE here and you can read the 2019 CDC Threat Report here.
34. North Dakota
Mycobacterium avium subspecies paratuberculosis (Johnes's Disease)
Johne's Disease is an infectious bacterial disease of livestock that affects cattle, sheep, and goats. No cure has been found for Johne's Disease. It is a disease of interest for the North Dakota Department of Agriculture. Learn more about it here.
35. Ohio
Norovirus (formerly Norwalk virus)
Norovirus was originally called Norwalk virus after Norwalk, Ohio where it caused an outbreak in 1968. Norovirus is associated with gastrointestinal disease. It can be easily transmitted and is associated with outbreaks in nursing homes, cruise ships, and child care areas. Not all alcohol-based cleaning products can kill norovirus. Learn more about it here from CDC.
36. Oklahoma
Burkholderia oklahomensis (formerly, the Oklahoma strain of Pseudomonas Pseudomallei)
B. oklahomensis is a Gram negative rod first isolated in the 1970s from a wound infection resulting from a farming accident in Oklahoma. Learn more about this organism here.
–Worth mentioning: E. coli 0111. In 2018 this organism was involved in a restaurant-related outbreak in Oklahoma. At least one person died. Learn more about it here.
37. Oregon
Saccharomyces cerevisiae (brewers yeast)
S. cerevisiae is the official state microbe of Oregon and the first microbe officially named a state microbe. Selection of this microbe reflects the over $2 billion craft beer industry in the state. Read the story here from NPR.
38. Pennsylvania
Legionella pneumophilia
L. pneumophilia is a bacteria first discovered in 1976 after an outbreak amongst American Legion convention goers in Philadelphia, Pennsylvania. It was later named Legionnaires' disease. Both Legionnaire's disease and Pontiac fever are caused by Legionella species. Learn about the history of L. pneumophilia here from CDC.
–Worth mentioning: E. coli containing the mcr-1 gene.  In 2016 the first case of E. coli  carrying mcr-1 in the United States was identified from a urine sample provided by a Pennsylvania woman. This gene is notable because it confers resistance to last-line antibiotic colistin. The woman had not traveled outside of the U.S., where mcr-1 had been identified. Since mcr-1 is plasmid mediated (can be passed between bacteria), great concern exists that it could become more prominent and impair our ability to treat patients with last-line drug colistin. Read more about this case here from CDC.
39. Rhode Island
Providencia stuartii
P. stuartii is a Gram negative bacteria that was named after Providence, Rhode Island. The genus was studied by C.A. Stuart and colleagues at Brown University. You can learn more about Providencia here in a Clinical Microbiology Reviews article.
40. South Carolina
Rabies virus
According to the South Carolina Department of Health and Environmental Control every year ~108 animals in South Carolina test positive for rabies, with ~30% of cases involving human exposure. While 2017 data shows Texas was #1 in the country in rabies cases, there have been a few stories out of South Carolina about rabies that made national news.
Interestingly some of the primary reservoirs of rabies includes raccoons, bats, skunks, arctic foxes, and mongoose. On the topic, it is extremely rare for the opossum (a marsupial) to carry rabies, because their low body temperature makes it difficult for the virus to survive. Learn more about rabies here from CDC.
41. South Dakota
Yersinia pestis (Plague)
Plague is caused by Gram negative bacteria Yersinia pestis and can be found carried on fleas in North America. The black-tailed prairie dog of South Dakota has helped study this organism. You can learn more about it here in Frontiers.
42. Tennessee
Ehrlichia chaffeensis
E. chaffeensis is a bacteria that causes ehrlichiosis and whose primary vector is the Lone Star tick (Amblyomma americanum). In June of 1993 there was an outbreak of ehrlichiosis amongst members of a golf-oriented retirement community in Tennessee. It was tied to close proximity of a wildlife reserve. You can read about it here in the New England Journal of Medicine.
43. Texas
Borrelia lonestari
Texas is known as the Lone Star State. Once upon a time it was thought that Southern Tick-Associated Rash Illness (STARI) was caused by the spirochete B. lonestari. It was later found it was not the case. Learn more about STARI here form CDC.
44. Utah
Group A Streptococcus Type emm18
In 1985 in the area of Salt Lake City, Utah there was a resurgence of acute rheumatic fever caused by group A streptococci (GAS). You can learn more about it here from CDC and here about the molecular analysis of this organism.
45. Vermont
Lactococcus lactis subspecies cremoris
Vermont is well known for producing some of the best cheddar cheese. As it turns out Lactococcus lactis subspecies cremoris is one of the key ingredients in the cheddar making process. Interestingly in Wisconsin Lactococcus lactis was proposed as the state microbe, but it did not pass. So, I am giving this one to Vermont!
46. Virginia
Reston Virus
Reston virus is named after Reston, Virginia, where it was first discovered. It is in the Ebolavirus genus and can cause Ebola virus in non-human primates and pigs. Read more about Ebolavirus here from CDC.
–Worth mentioning: Mycobacterium virginiense. M. virginiense is an acid fast microbe originally isolated in Virginia. Read about it here in the Journal of Clinical Microbiology.
47. Washington
Cryptococcus gattii
Many healthcare providers are familiar with Cryptococcus neoformans, which is known to cause cryptococcal meningitis in patients with compromised immune systems. The other yeast in this genus is Cryptococcus gattii and it was associated with an outbreak in the Pacific Northwest in the late 1990s. The first human case of it in Washington was in 2006 and as of late 2019 there have been 58 human cases in the state, including several deaths. C. gattii infection is common to begin as pneumonia, but can involve the brain and present as meningitis. Learn more about it here from the Washington Department of Health.
48. West Virginia
Massospora cicadina
M. cicadina is a psychoactive fungi that appears to chemically-induce behavior modifying effects in cicadas. Read more about this topic here in Fungal Ecology.
49. Wisconsin
Cryptosporidium parvum
Cryptosporidium parvum is a parasite that can cause diarrhea. Often times it causes self-limiting illness. When it requires treatment, nitazoxanide (Alinia) is a go-to drug. In 1993 the largest documented waterborne disease outbreak in U.S. history was caused by C. parvum and occurred in Milwaukee, Wisconsin. It effected about 25% of Milwaukee's population and had an economic impact near $100,000,000. Read about it here or watch this video about it from the Animal Planet TV show 'Monsters Inside Me.'
–Note: Lactococcus lactis was proposed as the Wisconsin state microbe, but it did not pass. Listen or read about it here.
50.Wyoming
Naegleria fowleri
Naegleria fowleri is a brain-eating ameba that can be found in geothermal water. It has been found in Grand Teton National Park's Kelly Warm Springs. The states with the greatest number of infections due this organism in recent years were Texas and Florida. Learn more about it here from CDC.
51. Puerto Rico (U.S. Territory bonus!)
Zika Virus
In 2016, Zika Virus disease became a nationally notifiable condition, with just over 5,000 symptomatic cases reported in the U.S. That same year there were over 36,000 cases of symptomatic Zika virus infections reported in Puerto Rico. Learn more here from CDC about Zika Virus.
Bonus Microbe
Candida dublinensis. Named after Dublin, the capital city of the Republic of Ireland, where the new species was first identified as such. 
---
Have a better state microbe idea than what is on the list? Let me know! Email: IDstewardship@gmail.com or use our contact page.
---
DISCLOSURES
The views expressed in this article represent that of the author and do not necessarily reflect the position or policy of any previous, current, or potential future employers or other organizations in which he serves.
---
RECOMMENDED TO YOU
---