In this short special interest piece, an infectious disease pharmacists who went viral with one of his social media posts is interviewed.
---
---
Interview with: Michael Bosco, Pharm.D., BCIDP, AAHIVP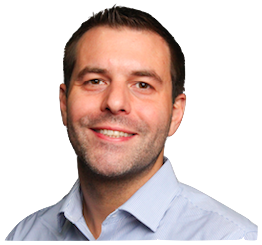 Interview by: Timothy P. Gauthier, Pharm.D., BCPS, BCIDP
---
Article posted 29 August 2022
A few years ago we posted an article about someone who is pharmacy famous. Today we are here to talk about famous pharmacists from a different angle.
The most followed pharmacist on social media that I have come across is @Arshiethromycin, who has amassed over 170K followers on twitter and over 3M followers on TikTok. Not many pharmacists have large followings like this on social media, but my interviewee today has a very respectable account, registering nearly 62K Twitter followers as of August 2022.
Recently Dr. Bosco had a post go viral. As of 29 August 2022 the post has over 430K likes and over 55K retweets on Twitter. It was picked up by numerous accounts, including @OpenlyGayAnimals which has over 1.3M followers on IG and is super funny. Even some of my non-pharmacy friends had seen his post when I brought it up over the weekend – and they loved it.
Given pharmacists are not commonly going viral on social media, it seemed like a fun and interesting thing to interview this infectious diseases pharmacist about his experience. Here is our conversation and his post that went viral…
What are 3 things to know about Dr. Michael Bosco? 
3 things – I am an avid pickler, I love reading (and founded a book club), and I love kayaking.
Oh one more thing, I am also an infectious diseases pharmacist. I love bacteria.
Please tell me more, what is an avid pickler?
I make homemade pickles! I am also hoping to start making kimchi and some other stuff too.
That's cool! …You are pretty active on Twitter, in an ideal world what would you want to go viral for?
I have always been interested in public health… especially over the last few years – there has been a lot of misinformation out there that has harmed the public and I have been trying to do my part to combat that and provide people with reputable information.
I have also been thinking about going back to school to get a degree in public health, actually. 
Now that you have had a post go viral on pharmacist, what has the experience been like?
I'd say a mix of exciting and unusual? Lots of weird messages came along with it, people offering to pay me money to promote things under the tweet which was unusual.
Do we need to take a word from a sponsor? What are we promoting today, lol?
It was just random other tweets and this weird movie platform. Very bizarre.
So let's get to it – which is your favorite, triceratops or tiramisu?
Triceratops! I love dinosaurs. And tiramisu is actually one of my least favorite desserts, I do not enjoy the taste.
How did you think to combine these two things? Did you anticipate that people would be into it as much as they are?
It was random. I've seen all those silly posts about weird items being combined (lots of denim, for some reason). And absolutely not, I thought it was the stupidest thing ever. So I was very surprised.
Now that you are officially social media famous in this moment, what message do you want to share with the world?
Hmm. I think social media can be a great avenue for meeting people and expanding your opportunities. I have learned so much and have grown as a clinician and met some great people through here.
Here is the post!… 
babe what's wrong you've barely touched any of your triceramisu pic.twitter.com/gSpqzRDghW

— Michael Bosco, PharmD, BCIDP, AAHIVP (@theIDPharmD) August 25, 2022
About the Interviewee
Michael Bosco, PharmD, BCIDP, AAHIVP, is an infectious diseases clinical pharmacotherapy specialist at NYU Langone Hospital – Long Island, in Mineola, New York. Michael received his Doctor of Pharmacy degree from St. John's University and completed his residency training at the James J. Peters VA Medical Center.
His practice interests include antimicrobial stewardship, gram-negative resistance, management of persons living with HIV, and precepting pharmacy students. Michael is a board certified infectious diseases pharmacist (BCIDP) and holds additional board certification as an HIV specialist (AAHIVP). Michael is a member of the Society of Infectious Diseases Pharmacists (SIDP) where he serves on the social media committee and the American Academy of HIV Medicine (AAHIVM). He is also a delegate of the Long Island Society of Health-System Pharmacists (LISHP).
---
RECOMMENDED TO YOU
---