In this article tips for running successful meetings as a pharmacist are provided and discussed. 
---
---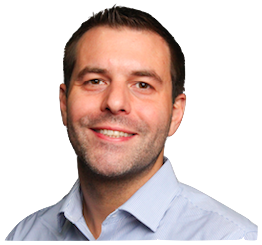 Authored By: Timothy P. Gauthier, Pharm.D., BCPS, BCIDP
---
Article posted 21 August 2022
Meetings are a part of life in the professional world, particularly for pharmacists that work in administrative, clinical, or industry positions. This includes having internal pharmacy department meetings as well as coordinating inter-professional institutional meetings such as a Pharmacy and Therapeutics Committees or Antimicrobial Stewardship Committees.
In recent times the dynamics of meetings have certainly been changed by COVID-19 and the use of tele-conferencing (e.g. Zoom, Teams) is common place.
Reflecting back on over a decade of experience planning, running, and attending countless meetings, I thought it might be helpful to share some of my top-tips for how to run a successful meeting as a pharmacist. Here they are!
Tip 1: Adhere to the rules of engagement
Many meetings use a variation on Roberts Rules of Order to maintain the flow of a meeting, but most tend not to be too strict with this. It is important to be mindful of the existing culture in running an effective meeting. I have been in meetings where the committee chair would silence you for speaking out of turn. I have also been in meetings where whoever spoke the loudest got the floor and people constantly spoke over each other.
Formalities are important for maintaining order, but we also have to go with the flow sometimes. One secret is to let the committee chair guide how formal they want the meeting to go and help redirect conversation to the chair when needed. After all, it's their job to maintain order!
In addition, as you keep rules in mind, make sure to become familiar with conflict of interest restrictions, who the committee charter allows to be voting members, and how many people you need for quorum to start the meeting. If you are involved in organizational design, it can be helpful to have groups as collaboratives rather than committees, as this can allow more flexibility on voting which helps with workflow.
Tip 2: Avoid surprises whenever possible
People should not arrive to a meeting without some advanced notice of the agenda. Awareness of items for discussion gives people the opportunity to think about how to solve problems and arrive with ideas which make them more prepared to contribute. I like when presentations and documents are sent in advance, but that is not always feasible.
Another way to avoid surprises is to ensure key stakeholders have been given the chance to provide guidance and opinions on voting items ahead of time, so those can be considered in how the item will be presented and steered. A wildcard opinion or factor at a meeting can throw a wicked wrench into not just the trajectory of the item but also the flow of the meeting as a whole.
Tip 3: Keep the meeting focused on what can be reasonably accomplished
As an agenda is built be mindful of how bulky each topic is and how much time is available to present and discuss it.
As the meeting occurs if there is too much discussion or a surprise comes up which cannot be resolved pretty quickly, it is likely better to table the item so it can be discussed off-line, then bring it back to the next call (or send via e-vote if it's a pressing issue). If a re-direct is necessary, try to do it softly and respectfully. Sometimes agenda items are flexible and an item downstream can be tabled, which may allow for longer discussion on more pressing items earlier in the agenda. Either way the meeting coordinator or chair needs to be aware of their agenda items and how much time is on the clock.
How items are presented also has big impacts on what can be accomplished. Every agenda item is different in regards to how much detail is required to be presented.  Also the meeting attendees needs to be considered, as that should guide how much background information may be needed. Efficiency in presentation delivery and design are worth the time to work on since they can make or break meetings.
Tip 4: Show respect to your members and chair
Meetings are not just about doing work, they are about community and organizational culture. Respecting the chain of command within the organization and at the meeting are important. Also all people at the meeting deserve respect, that includes voting members, non-voting members, and guests.
Welcome members as they enter the room or join the call. Take the time to acknowledge them as you take attendance (which can also be produced via Zoom reports BTW).
Meetings are also a time where you can publicly give kudos to team members or other departments. We often have great appreciation for our peers, do not hesitate to make comments about your gratitude for their work, when appropriate.
In addition make sure to listen to your meeting attendees. They are there to participate and contribute, so encourage productive discussion and use it to guide potential next steps on an agenda item.
Tip 5: Give people advanced notice and remind them day-of
People are busy. It seems now more than ever. Folks appreciate a friendly reminder the day before an important meeting and then a simple text message or in-person reminder on the day of the call. This also gives people the chance to make you aware if they will not be available, which you can then potentially use to ask them to send a representative on their behalf. Also if too many people have scheduling conflicts you will then know in advance that the meeting needs to be rescheduled.
Let people help you by helping them.
Closing Comments
Running successful meetings is all about maximizing efficiency and enhancing productivity. That means putting in the work on the back-end. Like the famous basketball player Michael Jordan said – Champions don't become champions when they win an event, but in the hours, weeks, months and years they spend preparing for it.
---
RECOMMENDED TO YOU
---