Pharmacy residency interviews can be stressful and downright overwhelming. To assist residency candidates in navigating the interview process successfully, the following pharmacy residency interview tips are provided.
---
---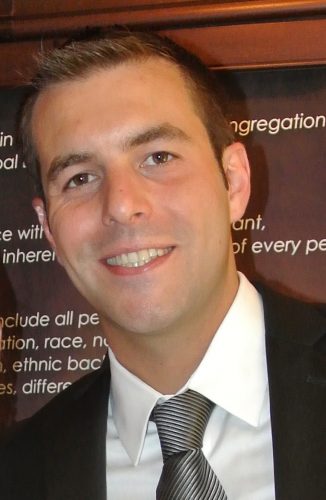 Authored By: Timothy P. Gauthier, Pharm.D., BCPS-AQ ID
---
Navigating the pharmacy residency interview process is largely uncharted territory for most pharmacy students. Indeed they have applied to, interviewed for and been accepted into pharmacy school, but pharmacy residency interviews are an entirely different beast.
As someone who has participated at length in the pharmacy residency interview preparation and interview process over the past 9 years, I sympathize greatly with prospective candidates regarding the challenges they face.
In an effort to ease the pain and suffering of those who would commit themselves to the task of interviewing of pharmacy residency, the following tips are provided. If you listen to this advice your chances for success should increase substantially.
Before we get into the tips, there is something very important that you should acknowledge. The interviewers are not just looking for direct answers to whatever questions they pose. They are looking to understand who you are and what you are capable of.
One way to show your intelligence and capabilities is to demonstrate your ability to participate in the entire hierarchy of learning from identifying a problem to implementing a solution to assessing what you implemented to applying what you learned from your assessment the next time you face the problem to continuing a perpetual cycle of reflection and application.
Picture this, a candidate is asked: "Tell me about a time you had to overcome a challenge." They respond something along the lines of: "I had to do a journal club and a presentation on the same day which was a lot, so I put the work in and got it done. It was hard, but I got it done." This person has completely missed the point.  You need to identify the challenge, talk about how you planned for it, talk about how it went, talk about what you learned, talk about how you used what to learned to improve after the challenge and then talk about what you will do in the future to improve even more. You do not have to be perfect or a total rock star. You just have to show that you have depth and hold the capacity to learn and grow. After all, that is what residency is all about, right!?!
Ok, now the tips…
1. Arrive prepared
When you arrive to a site you should know what rotations they offer, what patient population they serve and other basic facts about their institution. Hopefully you also picked up some basic information off of their website and from speaking to the current residents at ASHP Midyear or elsewhere.
You should also arrive having had reviewed common residency interview questions.
If you arrive feeling prepared it will boost your confidence and reduce your nerves, thus increasing your chances for a successful interview.
If you want to go above and beyond, use Google to search and learn about the residency director, pharmacy director and other active preceptors. What publications do they have and what are they involved in professionally? Being able to demonstrate a shared passion can serve invaluable.
(NOTE: Do not stalk personal profiles on social media to learn about your interviewers, that is just creepy!)
2. Introduce yourself well
You are sure to be asked: "Tell us about yourself." In turn, you should be ready to answer.
My advice is look to your letter of intent for help. It should have the structure of past, present and then future. Do not be too long-winded, but describe where you came from and what brought you to today. Then talk about what you are currently doing and interested in. Close out by talking about where you want to go / your future goals. When you get to the point that you are talking about your future goals, this is a great time to make mention of specific goals which dovetail well with the experience their program offers you.
You should rehears your introduction, but do not memorize it and be a monotone robot. This will likely set the tone of the whole interview, so start off on a good foot!
3. Do not feel bad being nervous
If you are not nervous during a pharmacy residency interview, then you are an exceptional human being. Interviewees are on the cusp of a major life checkpoint and the outcome of these interviews is likely to have a profound effect on the rest of their professional career. Being nervous is normal, common and expected.
If you are overly nervous and having a hard time, it is usually acceptable to identify that you are nervous verbally to the interviewers. The interviewers understand and this is something that comes up frequently. Sometimes identifying the elephant in the room is just what we need to ease tensions and relax a bit.
4. Listen to the questions you are being asked
Most questions you get asked in a pharmacy residency interview cannot be answered in just one or two sentences. Interviewers want to see that you consider major implications a given scenario brings and have taken appropriate steps to ensure these implications have been allotted due attention.
Remember you always have the option to ask them to repeat the question if you feel like you need more time to think or may have missed part of it.
5. Use examples relevant to pharmacy practice
You are interviewing to be a resident at their institution. Interviewers want to see that you can fulfill the basic requirements of their program and hopefully even flourish within it. When you give examples, try to relate your answers to scenarios that you would encounter as a pharmacy resident. For this you will likely need to pull from experiences you had as a P4 student on advanced pharmacy practice experiences / rotations.
If you give examples that are not relevant to pharmacy practice, it makes it harder for the interviewers to see you as a good fit for the program – and it is not about being the best, it is about being a good fit.
6. Be honest, but not be too honest (and definitely do not lie)
When asked to talk about an experience you had, you should actually talk about an experience you had. Do not fabricate a story. Lying is both unethical and bad karma.
As you discuss an experience it is probably best to leave out personal details that are not relevant to the point you are trying to make. Many times interviewees share unnecessary details which detract from the core of their response and can even be detrimental.
Unnecessary details also make the interviews longer. Part of respecting the interviewers is showing respect for their precious time. It is very likely a sacrifice for them to be participating in the interviews, so holding up their important pending tasks unnecessarily is something that is unlikely to get you brownie points.
7. Do not disclose confidential patient information
Enough said.
8. Do not bash others or be a 'hater'
If you have to talk about a difficult partner or someone that was hard to work under do not put them down. Every answer you give should have a positive tone and end on a positive note.
Sure someone may have been hard to work with, but use that as a chance to talk about what you learned and why you are a better person for having gone through that difficult time. Take it one step further even and talk about how in the future you plan to apply what you learn so you can be a more effective pharmacist.
9. Show some personality
If you are flat and monotone it is really difficult for interviewers to understand what motivates you. If you are over-the-top animated and super excited about everything it can be hard for interviewers to tell if you are genuine or someone others could work with.
Finding the right balance of how much personality to show can be a challenge, so think about it ahead of time.
Importantly, do not forget to smile! You made it to the interview, they must like you at least a little, are you not happy about that!?!
10. Do not sell yourself short
So many excellent students do not use the interview as an opportunity to highlight some of their accomplishments. Yes your curriculum vitae has a list of your achievements and activities. However, the interviewers are unlikely to comb through your entire CV, much less understand everything on there.
Go into the interview planning to highlight some things you are proud of or that make you unique. Then as you get asked questions try to wrap various points about yourself into the answers. Try not to be too obvious about it as you bring comment on things they did not ask you about directly.
I had a student once who we mock-interviewed.  I knew her very well. She had won national awards and was an absolute rock-star of a student. In our mock-interview you would think she barely got by and was just an average Jane. She did not elaborate on any of her answers and did not mention any of the wonderful things she had done or achieved. With some coaching she was able to interview just fine and is a successful pharmacist today.
11. Do not disclose information you do not need to disclose
Things like religion, sexual orientation, race, relationship status and pregnancy status are totally inappropriate (and even illegal) for an interviewer to ask you about. Given that they are likely aware of this, if you volunteer such details it can make for an uncomfortable situation.
At the end of the day, it is up to you what to disclose. However, I would not recommend disclosing more than what is customary or necessary.
12. Ask a genuine question to the residency director
Too many students ask questions they read in a book rather than taking what they read in a book, adding it to what they know, and coming up with an original question.
The residency director is someone you really want to remember you. At least for this person make sure you have done some research about the program and try to ask them a genuine question. If you could 'Google' anyone ahead of time, this would be the person.
13. Learn from your interviews
Make sure you take time to reflect on what went well and what went not-so-well. Take that information and try to apply it in your next experience.
Some people have advised students to make their first interview with a program they plan to rank fairly low on their list. I am not saying to do this, but I am saying you will be more prepared at the end of a slew of interviews than you will be at the beginning.
In addition, be mindful of your co-interviewers if there are others there. What are they doing well or not so well? What pointers or tips can you take from them that may serve valuable at your next interview?
14. Follow-up with a thank you letter
A brief thank you letter thanking the director, preceptors or residents for their time is something that can leave a lasting impression. It is a way to show that you are willing to go above and beyond and are truly grateful for the time they have invested in you and their program.
(NOTE: Do not spray thank you letters with perfume! I have seen this before and this is not what you want to be remembered for.)
Final comments
Going through pharmacy residency interviews is an incredibly challenging task. You are inevitably going to have some bumps in the road. It is how you recover from these bumps during this time and in your life that will define you as a person.
You have gotten through pharmacy school. You are very smart. You are very capable. Now go rock that pharmacy residency interview!!!
---
YOU MAY ALSO LIKE:
---