Pharmacy residency can be a stressful experience and stress experienced by pharmacy residents is something to take seriously. Here, the authors of a recent publication on the topic are interviewed in an effort to stimulate discussion and raise awareness on it.
---
---
Interview With: Hung M. Le, Pharm.D., Ph.D. & Shardae Young, Pharm.D., BCPS, BCOP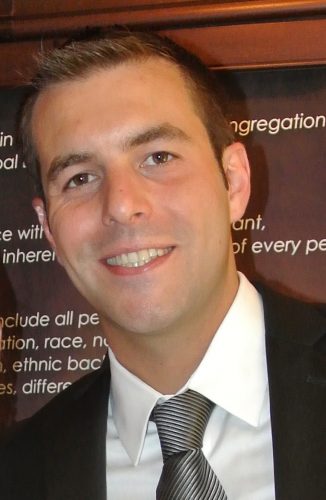 As a highly concentrated year of learning, post-graduate year one (PGY-1) pharmacy practice residency training has been likened to 3 years of clinical practice and a PGY-2 specialty pharmacy residency has been likened to 5 years of clinical experience. In turn, the stress experienced by pharmacy residents can be substantial with a concentrated schedule full of important tasks.
From 2008 to 2010 I completed a PGY-1 and a PGY-2 pharmacy residency and it was a roller coaster of an experience filled with accomplishments, failures and plenty of stress. Between finishing residency and now I have had the pleasure to interact with many future, current and former pharmacy residents. It is ever apparent that every pharmacy resident experiences stress and furthermore that everyone manages stress very differently. From the stories I have witnessed and heard, stress experienced by pharmacy residents is not something to be taken lightly.
Not all stress experienced by pharmacy residents is bad. Stress pushes us to reach higher and try harder. It can be actually be great motivator. That noted, stress experienced by pharmacy residents that is not managed well can lead to poor performance, which has caused residents to be excused from their programs. Even worse, I have heard numerous stories of pharmacy residents who committed suicide and it is thought that the stresses they experienced during residency may have played a role. This last point is the greatest reason I feel stress experienced by pharmacy residents is something to take seriously.
Identifying that stress occurs as well as its causes are important steps toward being able to develop strategies for minimizing it. So, when Dr. Le and Dr. Young published their work on stress experienced by pharmacy residents just recently in AJHP, I took note and saw it as a great opportunity to learn more about this important topic. You can read their full-text article here:
I reached out to Dr. Le and Dr. Young and asked them if they would be willing to do an interview and discuss the topic of stress experienced by pharmacy residents. They graciously agreed and the following is the product of our correspondence.
Hopefully you will find this informative and it will serve to stimulate further conversation on the importance of stress management during pharmacy residency.
1. What prompted you to pursue a project investigating stress experienced by pharmacy residents?
Dr. Le: It was stressful during my pharmacy residency training. While conducting a literature search, I found several studies investigating medical residents' stress but there were none addressing pharmacy residents.  I realized mental health issues among pharmacy residents during residency training had not been addressed and that it would be an interesting topic for a PhD dissertation. By evaluating perceived stress among pharmacy residents it could give an insight of stress on pharmacy residents.
2. What is the most important take home point pharmacy residents and pharmacy preceptors should know?
Dr. Le: The data reveals that pharmacy residents exhibit high levels of perceived stress, especially for those working more than 60 hours per week. Several studies on medical residents show that stress during residency training may have negative consequences on the residents' psychological and physical health; the same may apply to pharmacy residents. If a pharmacy resident experiences a significant stress level, the resident should discuss it with the pharmacy director and/or preceptor.
For pharmacy directors and preceptors, adjusting their residents' number of working hours could help reduce their stress and negative affect levels. A free and simple Perceived Stress Scale (PSS)-10 questionnaire may be used as a screening tool for stress.
3. Were there any findings in your study that were surprising to you or caught you off-guard?
Dr. Le: It turned out that PGY-2 pharmacy residents have similar stress levels as PGY-1 pharmacy residents. We would have thought that PGY2 pharmacy residents may have had a higher stress level, because they had longer residency training, more responsibilities, and may be required to work longer hours.
4. Your survey was done in 2011, do you feel the same findings would be found in a 2017 survey?
Dr. Le: The survey finding may not be the same at any time since a survey is always a snap shot. The stress level could be higher or lower than our finding. However, this survey serves as a baseline characteristic for future research to compare stress level.
These published findings are just a part of a broader study in a Ph.D. dissertation. We were encouraged to publish the other findings in the dissertation. Stress contributing factors, and relationship between stress and perceived medication errors will be later published.
5. Do you have any suggestions for pharmacy residents on how they can manage stress?
Dr. Young: As a residency coordinator for the PGY-1 pharmacy residency program, I always focus on stress management during orientation for residents. We focus on getting proper rest, nutrition, and managing ones time effectively.
Residents should also have an activity outside of residency to help cope with stress. For instance, being involved in something they truly enjoy whether its exercise, cooking, watching a movie, listening to music, or simply talking to family and friends. I urge residents to set aside time at least once per week to get away from the demands and stress of residency. Having an outlet is critical for success in residency.
6. Do you have any suggestions for pharmacy preceptors on helping pharmacy residents to manage stress?
Dr. Young: As pharmacy preceptors it is key to have the ability to recognize when the residents' stress level is negatively impacting their performance. Being able to identify signs of stress including forgetfulness, inability to concentrate, decrease in performance, lack of motivation, negative thinking, and many other signs can help the preceptor intervene before the resident burns-out or work performance is negatively impacted.
Preceptors can discuss appropriate time management and stress management skills with the resident or alert the residency program director about the resident's stress level.
7. Are there any major questions that remain unanswered when it comes to stress experienced by pharmacy residents?
Dr. Young: Further questions remain regarding if there are differences among PGY-2 pharmacy specialty residencies. Currently only within the medicine field have sub-specialties been specifically studied (e.g., surgery, cardiology, emergency medicine). It would be interesting to note if any difference exist between pharmacy PGY-2 programs.
Another interesting study point would be to evaluate interventions to help manage stress among residents.
Disclaimer: The views and opinions expressed above are those of the interviewees and do not necessarily represent the opinion or policy of the United States government or Department of Veterans Affairs.
I would like to express my utmost gratitude to Dr. Le and Dr. Young for taking time out of their busy schedules to complete this interview and provide valuable perspective on this important topic. 
---
ABOUT THE INTERVIEWEES
Dr. Hung M. Le is the Clinical Pharmacy Specialist in Infectious Diseases at VA Texas Valley Coastal Bend HCS since 2012.  Dr. Le received his Doctor of Pharmacy degree from the Nova Southeastern University College of Pharmacy. He completed PGY-1 Pharmacy Residency and PGY-2 Infectious Diseases Pharmacy Residency at Tampa VA Health Care System. He received Doctor of Philosophy degree in Health Sciences from Trident University International.
Dr. Shardae Young is the PGY-1 Pharmacy Practice Residency Program Coordinator and a Clinical Pharmacy Specialist in hematology/oncology at the VA Texas Valley Coastal Bend Health Care System. Dr. Young received her Doctor of Pharmacy degree from the Midwestern University-Chicago College of Pharmacy. She completed a PGY-1 Pharmacy Practice Residency at the Iowa City VA Health Care System and a PGY-2 in Hematology/Oncology at the South Texas VA Health Care System.
---
YOU MAY ALSO LIKE:
---