Antimicrobial lock therapy is used for treatment or prophylaxis of catheter-related bloodstream infections. This article discusses the topic, providing resources and practical insights.
---
---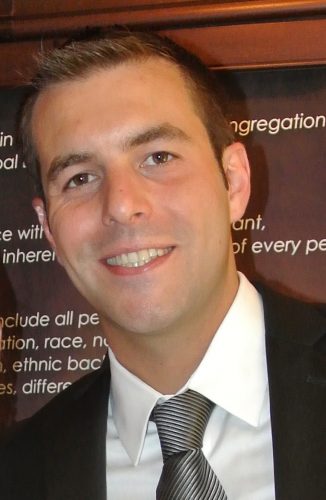 Authored By: Timothy P. Gauthier, Pharm.D., BCPS -AQ ID
---
Central venous catheters provide direct access to a patient's bloodstream, which is an excellent mechanism for delivering medications and fluids. Unfortunately this access can also serve as a means for pathogenic organisms to bypass our natural barriers and cause infection.
Infections involving central catheters occur at a rate estimated to be around 41,000 per year in the United States. Such infections are commonly referred to as catheter-related bloodstream infections (CRBSI) or central-line associated bloodstream infections (CLABSI). This article does a good job explaining the difference between CRBSI and CLABSI if you are interested.
In the management of line-related bloodstream infections, one of the core strategies is removal of the infected line (i.e., removal of the source of the infection). But what happens when a patient needs vascular access to receive life saving therapies, yet if their line is removed they would not be able to receive another line? This can be the case with patients who have complex medical conditions. In steps antimicrobial lock therapy.
Antimicrobial lock therapy is not a magic bullet and data supporting antimicrobial lock efficacy  are not exactly robust, however under certain circumstances the antimicrobial lock option can be a reasonable one.
How do antimicrobial locks work? Essentially a high concentration of an antimicrobial is instilled into a catheter line while it is not being used. This is meant to prevent targeted organisms from growing and also disrupt biofilms.  The idea is that if you can prevent growth and disrupt biofilms, you can help resolve or avoid an infection. This article goes into depth about biofilms and antimicrobial locks if you would like more on that topic.
Given that antibiotic lock therapy is not something most healthcare professionals work with on a regular basis and therefore are unlikely familiar with, the following is provided. These are some of the key considerations to identify when dealing with antimicrobial lock therapy as well as suggested resources for working through implementing lock therapy at your site.
The reader should note that this is by no means an exhaustive review of antimicrobial lock therapy.
1. Many drugs can be used for antimicrobial lock therapy
Antimicrobial lock therapy has been done with antibiotics (e.g. vancomycin, gentamicin), antifungals (i.e., amphotericin B) and even ethanol.  In many instances an anticoagulant (e.g., heparin) is added to the antimicrobial in an attempt to avoid the catheter becoming clotted.
The antimicrobial used should depend on the organism(s) the patient is at risk for. If a patient has an active infection with a multi-drug resistant organism for example, the sensitivity profile for that organism should be utilized to help guide selection of antimicrobial therapy.
In regards to ethanol locks, there are two key things to note. The first is a negative. Ethanol can degrade the material catheters are made out of. Not every catheter can tolerate an ethanol lock and as such it must be verified an ethanol lock is an option before proceeding. The second is a positive. Antimicrobial resistance is not an issue with ethanol. If a drug such as gentamicin is used, a bacteria can certainly develop resistance to the gentamicin. Organisms are not able to develop resistance to ethanol.
2. Infectious diseases consultation is probably warranted when using antimicrobial lock therapy
Patients who end up needing antimicrobial lock therapy are often times "frequent flyers" of the healthcare system and have a long, complicated medical history. If you are dealing with a complex patient who needs antimicrobial therapy, the infectious diseases experts are likely to be people you will want helping with the case. Some sites even restrict/protect antimicrobial locks to be approved by the infectious diseases service.
Starting the process of setting up an antimicrobial lock therapy only to find out later it is unnecessary results in wasted resources and no benefit to the patient. Before you start doing all the work to provide antimicrobial lock therapy, ensure the case has been discussed with relevant parties and the plan of care is clear.
3. A great deal of education is needed when using antimicrobial lock therapy
If you are at a site where antimicrobial locks are used regularly you may be exempt. However, for the majority of institutions out there, this will apply. Operationalizing the production, delivery and use of antimicrobial lock therapy requires a great deal of education.
From how the physician enters the order, to how the pharmacist processes the order, to how the pharmacy technician prepares the drug, to how the nurses handle the line – education is needed. It is important for all parties to be aware of this therapy and know the various ins and outs associated with it.
Standardizing things is ideal whenever possible and engaging administrators from various areas will likely be necessary. Also don't forget when it comes to education and awareness, there is no such thing as too much.
4. Dwell time matters for antimicrobial lock therapy
The stability issues of an antimicrobial lock are a bit different than that of the drugs placed under refrigeration or at room temperature. Since the central venous catheter is literally inserted into the patient, the temperature of the line and the lock solution will be close to body temperature. This should be considered when assessing what expiration date to apply to a lock.
Dwell time refers to the amount of time the antimicrobial lock is left in the lumen of the catheter.  Acceptable dwell time depends on how long a product is stable for. There is great variability between drug products (e.g., 12 hours to multiple days). It is important the antimicrobial lock not be left in for longer than appropriate.
One challenge that can come up with exchanging an antimicrobial lock is that nurses are not all able to perform the same functions. For example in some institutions the dialysis nurses are the only ones who touch the dialysis lines. If you are providing antimicrobial lock therapy for a dialysis patient and product is only good for 12 hours, will the dialysis nurses be available to manage the line? This question may seem simple, but is essential to answer when using antimicrobial lock therapy.
5. You do not have to reinvent the wheel if you want to provide antimicrobial lock therapy
You are in luck if you find yourself asking the question: "How am I going to implement the use of antimicrobial locks at my institution?" There have been a number of excellent publications on the topic and several organizations share what they have developed for free online.
Here are some excellent resources and references for developing an antibiotic lock or ethanol lock policy and procedure.
From the literature:
Institutional policies, protocols and guidelines:
---
YOU MAY ALSO LIKE:
---