In this article implementing vancomycin AUC:MIC dosing using DoseMeRx precision dosing software is discussed with insights provided by a pharmacist engaged on the front line.
---
---
Interview with: Dustin Orvin, Pharm.D., BCPS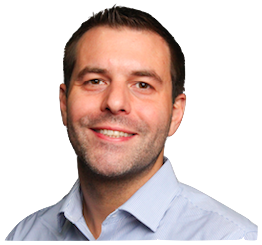 Interview by: Timothy P. Gauthier, Pharm.D., BCPS
---
Last updated: 13 July 2020
The long awaited vancomycin dosing and monitoring guideline update for treating serious methicillin-resistant Staphylococcus aureus (MRSA) infections was recently published in June 2020, over a decade since the initial 2009 guideline. In this update a primary recommendation includes moving from routine monitoring based on vancomycin trough levels toward area under the curve over 24 hours to minimum inhibitory concentration (AUC/MIC) of ≥400 as the primary pharmacokinetic/ pharmacodynamic predictor of vancomycin activity. Although COVID-19 has certainly taken center stage for many hospitals at this moment, pharmacists around the country are still interested in strategies for implementing vancomycin AUC:MIC dosing at their facilities.
When moving towards vancomycin dosing based on AUC:MIC, there are several tools for performing calculations. Home-grown Microsoft Excel calculators, free online calculators with limited functionality, and paid advanced precision dosing software are all options. One well known precision software tool for vancomycin dosing is DoseMeRx.
Recently I was able to connect with Dr. Dustin Orvin, a pharmacist who has led the implementation of vancomycin AUC:MIC dosing using DoseMeRx. After some discussion and a few email exchanges the following interview was composed. The purpose of this interview is to share insights from the frontline that may be helpful for implementation of vancomycin AUC:MIC dosing and to also explore the value of the DoseMeRx precision software tool.
1. What is your background and what has been your role with vancomycin AUC:MIC monitoring? 
I completed a PGY1 pharmacy practice residency at St. Joseph's/ Candler Health System in Savannah, GA then stayed on as a clinical pharmacist there in 2018. Before my residency year I had only heard of AUC dosing briefly in pharmacy school. At that time AUC dosing was not a focus or really taught to us, but as a resident I was exposed to some of the new evidence at the time showing improved safety with AUC dosing. This really caught my attention at the time and I took a personal interest in how we managed vancomycin dosing at my facility. 
My health system has 714 licensed beds split between two community hospitals. We average between 40-50 vancomycin patients per day and pharmacy handles all of the dosing and monitoring for each of them. Pharmacy residents cover these consults on the weekends and as a resident I had the opportunity to see how each pharmacist managed their patients. I think that experience is best described as finally stepping back from the tree and looking at the entire forest. We did not have an excessive acute kidney injury (AKI) rate or any alarming issues, but with each kidney injury patient I found myself asking "Would this have happened if we were using AUC dosing methods?"
After about a year of settling into my new role in internal medicine, I walked into my manager's office and made a pitch to lead the implementation of AUC-based vancomycin dosing in our health system. I was somewhat surprised with how well that meeting went, but it got the transition process going. After about 8 months of policy and process development we went live with AUC dosing in February of 2020.
2. How has implementing vancomycin AUC:MIC dosing been received by the pharmacy department?
This was a huge change for our health system, but it was especially big for our pharmacists. We have over 60 pharmacists on staff (including 8 acute care residents) all with varying degrees of pharmacokinetic knowledge and experience. I was asking administrators for widespread training and education in addition to the financial resources needed to implement AUC dosing. I was asking experienced pharmacists (many of which whom trained me as a resident) to change how they managed vancomycin dosing. Naturally, there was a mixed reception when I requested this change.
Initially, the biggest asset I had to convince the apprehensive members of the group was the improved safety evidence. At the end of the day, we are all healthcare providers and we want the best for our patients. As a group we had all cared for patients who experienced vancomycin associated nephrotoxicity and we wanted to minimize that risk. There were many pharmacists who admitted the change was promising but remained concerned with the practicality of AUC dosing and this is where DoseMeRx really stepped up to the plate.
When I was initially evaluating Bayesian dosing platforms, I knew I had to find something user friendly with great customer support to make this a smooth transition. I began by reading the Turner et al. article reviewing Bayesian dosing platforms and eventually gave each option in that article a trial run. DoseMeRx was the only platform that checked all our boxes and stayed within the budget I was given. The value we are getting from them is amazing! Once I was able to demonstrate how easy AUC dosing would be, apprehensive pharmacists quickly came around. 
It was incredibly easy implementing AUC dosing with DoseMeRx. They trained our pharmacy team to use the software which allowed me to really focus on the pharmacokinetics and policy changes we made to accomplish AUC. This was a tremendous help to get everyone on the same page initially. Keep in mind; we were going from assessing a measured concentration (trough) to interpreting a calculated AUC value from Bayesian statistical methods which most pharmacists don't fully understand. To assist with that concept change, each AUC projection in DoseMeRx also lists peak and trough projections so pharmacists can be more comfortable when selecting a dose for their patient.
3. What have you learned from other stakeholders during this journey moving into vancomycin AUC:MIC dosing?
It was a bit unusual for a pharmacist specializing in Internal Medicine to take the lead on a major antimicrobial dosing change. Going into this I knew that, despite pharmacy managing all vancomycin dosing, we would need strong physician support to get this through all relevant committees in our organization. As soon as I was given a budget and approval from my manager and director, I walked back to my shared office and started putting together a team to work on this. Call it good fortune but I happen to share that office with two other pharmacists: one a critical care specialist and the other an infectious diseases specialist. I relied heavily on them to review dosing policy drafts and assist in building physician support.
So while our antimicrobial stewardship program (ASP) didn't officially lead this transition, they had a very active role and their support at committee meetings was paramount to its success. If your institution has an ASP, their involvement will be critical if you are considering a transition to AUC. 
4. What role has precision dosing software with DoseMeRx served while implementing and now maintaining your vancomycin dosing and monitoring service? 
I really can't stress enough how happy we are with our decision to utilize a Bayesian support tool and specifically DoseMeRx. They were instrumental in the implementation of AUC dosing. I felt that AUC methods offered a clear benefit over trough-based dosing, but it was a difficult sell from a cost perspective given the limited data out there. Simply put, I didn't know what AUC dosing would cost if we had to get two concentrations and perform first-order kinetics in every patient. My head was spinning thinking about the downstream effects a first-order kinetics transition would have. Our nurses would have to get two samples for each patient, our lab would have to essentially double its vancomycin workload, and our pharmacists could spend significantly more time on vancomycin management. 
I knew we could minimize the pharmacy workload by developing an internal calculator like many early adopters have done, but that did not solve our other concerns. Once our team saw the value and affordability of Bayesian platforms we knew we would be able to bring AUC dosing to all of our patients with minimal changes outside of the pharmacy. We developed guidance for using one sample AUC dosing with DoseMeRx and decided to dose our non-invasive infections in this manner with a single trough concentration. DoseMeRx is also adaptive to patient changes which reduces the need for repeat concentration sampling. Prior to DoseMeRx, lab sampling errors could be misinterpreted or easily missed. The graphical displays of vancomycin concentrations through the dosing interval make renal changes easier to interpret and miss-timed labs jump out to our students and pharmacists. An internal (Excel) calculator simply cannot offer this.
5. Now that vancomycin AUC:MIC is established, how do you feel the vancomycin pharmacy-to-dose service compares to what it was previously?
Wow, where do I begin? So many things have changed now that we're using AUC dosing in our patients. First off, we are using so much less vancomycin. At this point it is just anecdotal but, working in South Georgia where obesity is the norm, we were accustomed to using some pretty high doses of vancomycin. That was a big adjustment for our team and it made some pharmacists pretty uncomfortable initially. At first it was really tough to trust that the 150 kg patient could actually be therapeutic on 2.5-3 gm/day. It took a month or two to adjust but I think everyone has come around at this point after seeing positive results.
Those initial positive results were certainly critical to building confidence for our pharmacy team but they were just as important for our physicians. We had to do extensive education to ensure physicians did not panic when they saw lower troughs in their patients. Even though pharmacy handles all of our vancomycin dosing, it is critical to maintain physician confidence so we can continue this practice and advance patient care. Again, it is just anecdotal but we feel like our outcomes are still great and our renal injury rates seem to have noticeably dropped off.
Without Bayesian dosing methods, it is easy to see why we used troughs as a surrogate marker for so long. This transition went extremely well especially for such a significant practice change and that was all possible because of DoseMeRx. The customer support has been amazing for troubleshooting any issues and I can see the confidence our pharmacists have in the estimates generated by DoseMeRx when managing vancomycin. We have even started incorporating DoseMeRx to train the next generation of pharmacists at our institution. The visual display of vancomycin concentrations modeled has been extremely helpful for student education. For the first time, our students are able to see modeling of vancomycin concentrations and pharmacokinetic changes in real time for each patient.
6. Would you recommend DoseMeRx to others looking at precision dosing software options?
Absolutely! I evaluated a lot of Bayesian options before we landed on DoseMeRx. They seemed to really listen when I told them my budget and what I needed to serve my patients. Initially, I thought having access to a Bayesian software like DoseMeRx was a pipe dream for my institution. DoseMeRx had every feature we wanted in a user-friendly platform and their customer support was incredible, but I did not think my budget would allow for it. After the first wave of quotes came in from each company, I was blown away from the value DoseMeRx brought to the table at that price point.
Since we have been live with DoseMeRx and AUC dosing the company has remained in contact to check in and is always responsive when we have any issue at all no matter how minor it may be. Our team loves the software so much it sparked a lot of interest for using it to manage dosing of other agents, such as aminoglycosides. 
7. Beyond what we have covered, what is your best advice for anyone seeking to implement vancomycin AUC:MIC dosing? 
I could lay out any number of tips we learned from implementing AUC at my institution but, if I had to pick one thing, it would be this: your success will hinge on finding the right tools for the job. It is impossible to take a one size fits all mentality to this change. From the patient population we serve to who manages vancomycin dosing, each hospital is unique in so many ways.
I believe Bayesian calculators offer a clear advantage over the alternatives. After my price quote experience mentioned earlier, I would caution against anyone writing off a Bayesian option for AUC dosing due to cost until they fully understand their true costs and benefits. Utilize the free trial offerings to evaluate features of each platform. At that point you should know your institution's needs and how a Bayesian calculator can meet them. You may end up like me and find a Bayesian calculator is more affordable than you anticipated.
---
ABOUT THE INTERVIEWEE
Dr. Dustin Orvin received his Doctorate of Pharmacy from the University of Georgia College of Pharmacy. He then completed a Postgraduate Year One (PGY1) Pharmacy Practice Residency at St. Joseph's/Candler Health System.
Dr. Orvin is a Clinical Pharmacist in Internal Medicine at Candler Hospital and serves as the health system's Formulary Liaison to the Pharmacy and Therapeutics Committee. He is a member of the American Society of Health-System Pharmacists and the Georgia Society of Health-System Pharmacists.
---
Disclaimer: The views expressed in this article represent that of the authors and do not necessarily reflect the position or policy of any previous, current, or potential future employers or other organizations in which they provide service.
---
RECOMMENDED FREE ON-DEMAND WEBINAR
---
RECOMMENDED FOR YOU
---