This webpage is dedicated towards providing coronavirus (COVID-19) resources for pharmacists.
---
---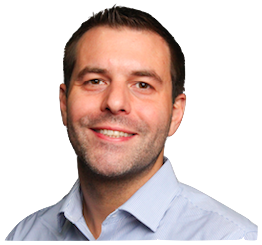 Maintained By: Timothy P. Gauthier, Pharm.D., BCPS
Supported By: Bassam Ghanem, Pharm.D., MS, BCPS
---
DISCLAIMER: Information found on IDstewardship.com is intended to provide information and education and does not represent official views of the Society of Infectious Diseases Pharmacists. Click here to earn free ACPE/BCIDP continuing education credit through a collaboration between SIDP and IDstewardship.com
---
Created: 14 March 2020
Last updated: 27 November 2020, update #259
Many pharmacists across the world are working hard to keep up with therapeutic options for coronavirus / SARS-CoV-2 / COVID-19. This webpage was created to provide insights and resources for pharmacists helping to manage this pandemic. Take note that updates to the page will be made periodically as permitted and the content here may not be completely up-to-date as the situation is evolving quickly. Also beware that much of the data identified below is of relatively poor quality in terms of utility for determining what should be done in clinical practice.
Additionally, there are many potential COVID-19 therapies, I list several at the bottom, but do not discuss them in depth. Some of these can potentially lessen the cytokine storm associated with COVID-19 and help with managing acute respiratory distress syndrome (ARDS).
MOST IMPORTANTLY: Thus far no antiviral drug has been proven to work against COVID-19 in humans, although many randomized controlled trials are ongoing. There are no drugs or other therapeutics approved by the US Food and Drug Administration to prevent or treat COVID-19. Inclusion in this webpage is not an endorsement for use of any of these drugs for COVID-19.
To see what is new look for the ✓ symbol, we will be adding this to new material and removing it from older material as we keep updating the page. Use CTRL+F and search for it to find what is new.
If you have a resource that is helpful and reliable, but not posted here, send it to me: IDstewardship@gmail.com or @IDstewardship on Twitter.
For information about remdesivir (Veklury) click here.
For information on bamlanivimab (The Eli Lilly antibody product) click here.
For information on casirivimab and imdevimab (the Regeneron antibody product) click here.
Special Highlights
General COVID-19 Resources
Institutional, Governmental & Society COVID-19 Treatment Guidelines
COVID-19 Resource Centers
COVID-19 Oriented Data Tracking Resources
COVID-19 Symptom Analysis
General Notes on COVID-19
Vaccine Literature
Remdesivir for COVID-19: Resources & Notes
Hydroxychloroquine/ Chloroquine Resources and Notes for COVID-19 
Hydroxychloroquine (Plaquenil) for COVID-19: Resources & Notes
Chloroquine-specific Resources & Notes for COVID-19
Lopinavir/ritonavir (Kaletra, LPV/r) for COVID-19: Resources & Notes
Tocilizumab (Actemra) for COVID-19: Resources & Notes
List of Other Potential Therapies
COVID-19 Literature
Other COVID-19 Webpages & Resources
---
DISCLAIMER: The views expressed in this article represent that of the author and do not necessarily reflect the position or policy of any previous, current, or potential future employers or other organizations in which he serves.
---
RECOMMENDED TO YOU
---