In this post an infectious diseases pharmacist identifies and discusses 5 things learned from #ASMicrobe 2022 – through Twitter
---
---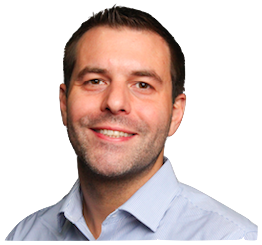 Authored by: Timothy P. Gauthier, Pharm.D., BCPS, BCIDP
---
Article posted 13 June 2022
There are many scientific meetings to go to these days. For infectious diseases enthusiasts, just a few that come to mind include IDweek, ECCMID, ASMicrobe, ACCP, and MAD-ID. But the list of high quality meetings goes on and on.
Since nobody has the time or money to go to them all how can we possibly deal with all of the FOMO? Well, if you are like me, you follow along on social media.
Folks have been tweeting out content from scientific meetings for years. There are even journal articles about how to tweet while attending scientific meetings. Today many meeting organizers realize the value of having their content on social media, and have taken steps to encourage or enable sharing on this platform. A recent meeting organizer of a large esteemed conference even told me they were agreeable to having short videos of the presentations shared on Twitter. A big change from the days when tweeting of any meeting content was strictly forbidden by many major conference organizers.
With ASMicrobe (the major annual meeting of the American Society of Microbiology) going on June 9-13, I thought it may be fun to pull out 5 things learned from the conference via Twitter. I hope you find it helpful. Huge thank you to all of the amazing scientists sharing this information and making us all better for it!
Here are five things I learned from #ASMicrobe 2022, through Twitter. Note first these are not necessarily new information, but they are things I learned because of tweets from conference goers. Note second that I did not review every tweet with #ASMicrobe, these were found from what popped into my feed over the last few days.
1. There are actual data confirming that changing pathogen names really does confuse clinicians
Candida kruseii was reclassified to Pichia kudriazeveii. Candida glabrata was reclassified to Nakaseomyces glabrata. It is no surprise that name changes can cause issues for clinicians, but there are now data showing this is the case. Data that we can cite to say it is true if need be.
The publication details are here. Reporting Pichia kudriazeveii without the former name reported simultaneously turned out to be confusing. This type of information may help us understand how to optimize reporting systems as names change.
Here is the #ASMicrobe source tweet.
2. Aztreonam is better at killing Klebsiella aerogenes than it is at killing Enterobacter cloacae complex
Perusing a table presented by Dr. Erik Munson and reflecting on my general lack of enthusiasm for aztreonam, I could not help but note 84% susceptible rate for Klebsiella aerogenes and 75% susceptible rate for Enterobacter cloacae complex.
Also noted cefazolin as an impressive 91% active versus Klebsiella pneumonia (using the CLSI M100 urine breakpoints), thanks Dr. Hurst for pointing that out!
Here is the #ASMicrobe source tweet.
3. The frequency of Twitter posts for new research papers mirrors that of news articles, both peaking quickly and hardly mentioned a year later
Tweets do not last too long, but I was thinking the people of Twitter were discussing things significantly longer than what might be seen in the news headlines. Turns out that is not really the case. There is a nice image here in the citation source.
Here is the #ASMicrobe source tweet.
4. Influenza rates closely mirror antibiotic sales data
Dr. Laxminarayan shared these data as part of his talk. Good information for pushing the argument that vaccination supports antimicrobial stewardship, as it reduces influenza transmission.
Here is the #ASMicrobe source tweet. Here are the published data behind the tweet.
5. If your poster print job turns out to be a lemon, you can still make it into lemonade!
This was too neat not to include and I never would have thought of this. Very cool Dr. Davis, who took his poster with less than ideal printing parameters and turned it into an interactive survey!
Here is the #ASMicrobe source tweet.
Closing comments
Following the #ASMicrobiology 2022 medical conference via Twitter has been great. I hope you found at least one of these helpful if not interesting and I hope you will join me in following the next big scientific conference on Twitter! See you around!
---
RECOMMENDED TO YOU
---