This article discusses highlights from the 2019 CDC Antibiotic Resistance Threats Report.
---
---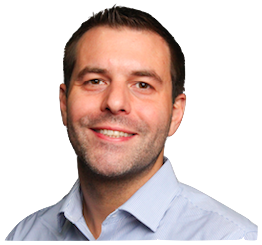 Authored by: Timothy P. Gauthier, Pharm.D., BCPS-AQ ID
---
Last updated: 22 November 2019
In 2013 the United States Center for Disease Control and Prevention (CDC) released an Antibiotic Resistance Threats Report (available here). The data presented in the report was used widely to help educate people about the threat of antimicrobial resistant microorganisms and the document itself was widely cited in the medical literature.
Recently, an update was released in the form of the 2019 CDC Antibiotic Resistance Threats Report (available here).  This document has already fueled a flurry of national news stories and can be anticipated to be a widely cited document for at least the next few years.
To help raise awareness about this important document and to perhaps assist in orienting folks to what this document has to offer, the following is provided. Here are five things to know about the 2019 CDC Antibiotic Resistance Threats Report…
1. There are now five urgent threats, instead of just three
In the 2013 there were only three urgent threats (the highest threat level), now there are five.  The three that are not new are still on the list from 2013. The new list is as follows:
Carbapenem-resistant Acinetobacter *NEW*
Candida auris *NEW*
Clostridioides difficile (aka C. diff)
Carbapenem-resistant Enterobacteriaceae (CRE)
Drug-resistant Neisseria gonorrhoeae
In 2017 it is estimated that in the U.S. carbapenem-resistant Acinetobacter spp. killed 700 Americans and cost the U.S. healthcare system over $250,000,000. It can also survive for prolonged periods on surfaces and can be resistant to nearly all antibiotics, with few drugs in development to fight it.
Unlike Acinetobacter spp. which have been well known as problematic for many years and were a "serious threat" in the 2013 report, Candida auris is a newcomer which has only recently emerged in 2015. In 2018 there were 323 clinical cases of Candida auris in the U.S. Upon testing for drug sensitivities it has been found to be resistant to at least one antifungal 90% of the time and resistant to at least two antifungals 30% of the time.
Another notable change in the rankings is the addition of a "watch list" section, which is now the lowest threat level.
2. It's okay to skip to the parts in the report you are most interested in
At over 150 pages in length the new CDC Resistance Threats Report is much longer than the 114-page report from 2013.
However, do not let this impede your review of the document. It is user friendly in that hyperlinks in the table of contents will take you to the section of interest and the find function (CTRL+F) can easily help with skipping directly to key words.
The document is packed with a ton of high-quality images and nicely packaged statistics. In addition there are patient stories interwoven into the document. The report provides excellent basic and advanced content for a presentation on any one of the organisms discussed or for promoting the safe and rational use of antibiotics in general.
3. Some of the trends are looking worse
As indicated by Dr. Arjun Srinivasan of CDC during a recent SIDP Breakpoints Podcast (available here), the data with extended-spectrum beta-lacatamase (ESBL)-producing Enterobacteriaceae is trending worse. These organisms are listed as a serious threat in the 2019 report.
In the 2013 threat report these organisms are estimated to cause 26,000 healthcare associated infections and 1,700 deaths. The 2019 threat report estimates 197,400 cases and 9,100 deaths.
Other organisms indicated to have increased in resistant infections include drug-resistant Neisseria gonorrhoeae, Candida auris, erythromycin-resistant group A streptococci, and drug-resistant non-typhoidal Salmonella.
4. Antibiotic resistance is really expensive
Methicillin-resistant Staphylococcus aureus (MRSA) alone was estimated to have $1,700,000,000 in estimated healthcare costs during 2017. Numerous financial figures are identified within the report and they may be helpful for framing the problem of drug-resistant microorganisms.
5. The data indicate there is still a lot of work to do
There are now 21 antibiotic resistance threats on the CDC report. There were 18 in the 2013 report.
In the table comparing threat estimates in 2013 versus 2019, 6 resistant germs may have shown decreases in infections, but given the number of organisms that are listed it is clear that this is an area in which further action is required.
As administrators, the public, clinicians, and others look towards taking action for improving the current trajectory of drug-resistant pathogens, the CDC core elements documents warrant attention. Links to these documents are as follows:
Final Thoughts
As we attempt to address the issue of problem pathogens in the U.S., the 2019 CDC Antibiotic Resistance Threats Report is a welcomed landmark publication.
---
Disclosures: The views and opinions expressed in this article are those of the author and do not necessarily reflect the policy or opinions of any previous, current, or potential future employer.
---
RECOMMENDED TO YOU
---