In May 2016 and July 2016 the United States Food and Drug Administration (FDA) issued safety alerts regarding the use of fluoroquinolone antibiotics. This includes ciprofloxacin, levofloxacin, moxifloxacin, gemifloxacin and oflaxacin. The alerts are summarized and the topic is discussed here.
---
---
---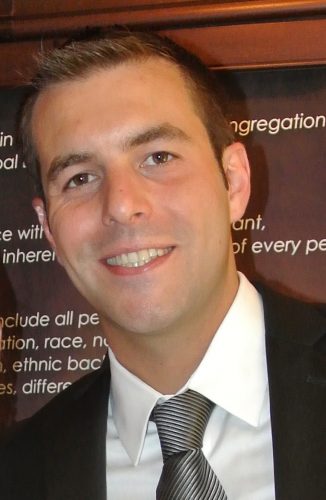 Authored By: Timothy P. Gauthier, Pharm.D., BCPS-AQ ID
---
[Last updated: 9 January 2019]
Recent FDA Alerts About Fluoroquinolones
On May 12th of 2016 the United States Food and Drug Administration (FDA) released a warning statement regarding serious side effects associated with fluoroquinolone antibiotics (e.g., ciprofloxacin, levofloxacin, moxifloxacin). This alert specifically noted that fluoroquinolones should only be used when benefits outweigh potential risks if treating acute sinusitis, acute bronchitis or uncomplicated urinary tract infections.
The warning was prompted by disabling and potentially irreversible side effects that have been tied to fluoroquinolone use. Both oral and injectable fluroquinolones may cause toxicity of the nerves, joints, tendons, muscles, and central nervous system.
Approximately two months later on July 26th of 2016 the FDA released an additional safety alert, this time again warning about the potential toxicities associated with fluoroquinolones and also acknowledging the expansion of the existing Boxed Warning previous placed on the drugs.
Boxed Warnings, commonly referred to "black box warnings", appear on the labels of prescription drugs and are intended to bring attention to serious or life-threatening risks.
The existing black box warning on fluoroquinolones included tendinitis, tendon rupture and worsening myasthenia gravis. Now, peripheral neuropathy and central nervous system effects have been added. Fluoroquinolones are associated with a variety of potential toxicities beyond what is listed as boxed warnings.
What Else Is Bad About Fluoroquinolones?
Another major problem with all antibiotics beyond potential toxicities is their ecologic consequences, in that bacteria react to their use by developing and sharing mechanisms of drug-resistance. This is also referred to as the "collateral damage" of antibiotic use.
Looking at the various antibiotic classes, the risk for collateral damage looks to be higher with fluoroquinolones and third generation cephalosporins, as compared to other antibiotic classes. In turn, experts have warned that these drugs are not suitable for use as "workhorse" antibiotics and most antimicrobial stewards will avoid their use whenever possible due to the risks of toxicity and collateral damage.
Why Don't We Stop Using Fluoroquinolones Altogether?
In 2014 alone about 22 million people got a prescription for a fluoroquinolone from a community pharmacy in the United States. These drugs are used in high frequency and for good reason – they are generally inexpensive, have activity versus many bacteria,  can be used to treat many different infection types and can be given by mouth.
If we could get rid of fluoroquinolones we probably would, but we just do not have enough alternatives to choose from. Take the organism Pseudomonas aeruginosa for example – there are at approximately 16 commercially available antibiotics in the United States that treat this bacteria. Of the 16 (which are listed here) only two are used orally – fluoroquinolones levofloxacin and ciprofloxacin.
What Can Prescribers & Other Healthcare Professionals Do?
First and foremost, you can make infection control and infection prevention a priority. This way, you can help reduce the frequency at which antibiotic prescriptions are necessary.
Second, when choosing an antibiotic you can avoid fluoroquinolone use when possible.
Third, if fluoroquinolone use is necessary, you can speak to patients and inform them of the potential toxicities they may experience, so that the medication can be stopped should they have an adverse drug reaction. You can also encourage patients to read the information that comes along with their medication.
Note that adverse reactions to fluoroquinolones has occurred hours to weeks after initiating therapy, so regardless of the therapy duration, the patient should be warned of the potential side effects.
Fourth, report problems that are brought to your attention to the FDA MedWatch program to help officials identify the scope of the issue.
What Can Patients Do?
First, patients should only take prescription medications under the supervision of a licensed medical professional.  It is no secret people share left-over and expired antibiotics with each other. This practice should be discouraged.
Second, when taking antibiotics under the supervision of a licensed medical professional, patients should provide a clear and detailed history of any side effects experienced when previously taking a drug, so that their healthcare provider(s) can make informed decisions.
Third, patients should make themselves aware of the risks their medications may bring by reading informational material provided with the prescription. For additional information beyond the leaflet provided by the pharmacy, patients should be weary of where they get their information. Webpages provided by .gov accounts like those at CDC.gov and FDA.gov are excellent sources of reliable information.
Fourth, patients should communicate with their healthcare providers. If an adverse event does occur, it is important to take action so that the appropriate thing can be done to minimize risks while maximizing the chances of treatment success.
Last, patients are also able to report to the FDA MedWatch program.
Final Thoughts
While fluoroquinolone antibiotics pose risks for debilitating and potentially irreversible toxicities, in the face of escalating bacterial resistance and a limited antibiotic armamentarium, their use is likely to remain all too common.
Perhaps warnings from the FDA such as this will help raise awareness about the substantial problems that exist in the field of infectious diseases. There is no doubt we all play a role in preserving our precious antimicrobial drugs – even those that come with substantial risks.
2018 UPDATE: The problems with fluoroquinolones continue. In July of 2018 the FDA released yet another warning about the risks of their use. In this statement FDA identifies hypoglycemia (including coma) and mental health effects (including disturbances in attention, disorientation, agitation, nervousness, memory impairment and delirium) as important possible adverse effects for providers and patients to be aware of.
2019 UPDATE: Yet again the fluoroquinolone are in the spotlight. At the end of 2018 the FDA released a statement warning about the risk of ruptures or tears in the aorta blood vessel with fluoroquinolone antibiotics in certain patients. The statement can be found here. This is yet again a reminder that fluoroquinolone should not be used unless other safer alternatives have been exhausted.
---
RECOMMENDED TO YOU
---