---
Question
Which is better, cefepime (Maxipime) or piperacillin-tazobactam (Zosyn)?
---
Answer
The term "broad-spectrum antibiotic" is sometimes used to differentiate between beta-lactams with or without antipseudomonal activity. Between the relative "broadness" of ceftriaxone and carbapenems (e.g., meropenem), you find cefepime (Maxipime) and piperacillin-tazobactam (Zosyn). These two antipseudomonal beta-lactams are the "broad-spectrum" antipseudomonal workhorses of many hospitals – so how do we pick when to use which?
While an institutional antibiogram showing local drug resistance patterns is great for guiding initial antibiotic selection, there are many things to consider when deciding between cefepime and pip-tazo. The choice should not be simply based on personal favoritism or familiarity. Some of the most important factors that should drive the decision are listed in the tables below.
Of note, the reported AKI risk with vancomycin is not listed as a con in using pip/tazo because it is likely a pseudo-nephrotoxicity, increasing creatinine without harm, as shown in this article. Not pictured in the table are the shared aspects, in that both antibiotics require renal adjustment in the setting of renal impairment, can undergo therapeutic drug monitoring and can be administered as extended or continuous infusions. 
| | | |
| --- | --- | --- |
| Scenario | Preference | Rational |
| Penicillin Allergy Label | Cefepime | If a patient has a penicillin allergy label, it is more likely they would be able to tolerate cefepime than pip-tazo. A full allergy history should be obtained to determine reasonable use. |
| Fluid Overload, Salt Restriction | Cefepime | While pip/tazo can be diluted in D5W, there is still a high salt load that comes with it's use. Per gram of piperacillin there is 65 mg (2.84 mEq) of sodium. Not including the diluent, a 4.5 gram dose of pip-tazo given every 6 hours brings 18 grams of pip-tazo per day with over 1 gram of sodium. Compare this to cefepime, often diluted in D5W, where no additional sodium is given with its use. |
| Gram-Negative Resistance | Cefepime | Certain gram-negative resistant bacteria and with specific minimum inhibitory concentrations have been shown to respond favorably to cefepime, while pip-tazo has performed less favorably. For patients with a high suspicion for gram-negative resistant infections, especially ESBL or AmpC, these patients should receive a carbapenem empirically, and await susceptibility data before using cefepime. This is a hotly debated topic, but overall cefepime appears better than pip-tazo in this arena. |
| Dosing Frequency/ Convenience | Cefepime | Pip/tazo has a standard 30 minute infusion given every 4 to 6 hours while cefepime is typically every 8 to 12 hours. Both can be given vial prolonged infusion times, which can make pip-tazo every 8 hours, however the reduction in frequency comes with an inconvenient increase in infusion time (which is commonly over 3-4 hours). |
| Enterococcus Coverage | Pip-tazo | Cefepime lacks enterococcal coverage and the addition of a second agent such as IV vancomycin may be needed for this purpose |
| Anaerobic Coverage | Pip-tazo | Cefepime lacks anaerobic coverage and the addition of a second agent such as metronidazole may be needed for this purpose |
| Central Nervous System (CNS) Toxicity | Pip-tazo | Cefepime-induced neurotoxicity (also called CIN) is more often seen in geriatric patients, and/or those receiving prolonged treatment courses and doses that are too high for a patient's renal function. Therapeutic drug monitoring of cefepime can help manage CIN. Of note, CIN is not an allergy. |
| CNS Infection | Cefepime | Pip-tazo does not distribute as well into the CNS, as compared to cefepime |
| Dialysis Dosing | Cefepime | Known as the "2,2,3", the usage of cefepime can be paired with a patient's dialysis schedule, whereas pip-tazo lacks this unique dosing strategy. |
So which is better, cefepime or piperacillin-tazoabactam?!? Well the answer, like the answer to most questions in clinical infectious diseases, is that it depends on each unique case scenario in the context of pros/cons for each option.
---
READINGS/ RESOURCES
---
ANSWERED BY
Hunter O. Rondeau, Pharm.D. & Timothy P. Gauthier, Pharm.D., BCPS, BCIDP – July 2023
---
Q&A DISCLAIMER
The ID PharmD Q&A pages attempt to answer common pharmacy questions by providing the perspective and opinion of a trained expert with knowledge relevant to the question. That noted, these answers are not provided as all-inclusive comprehensive responses.
---
For more…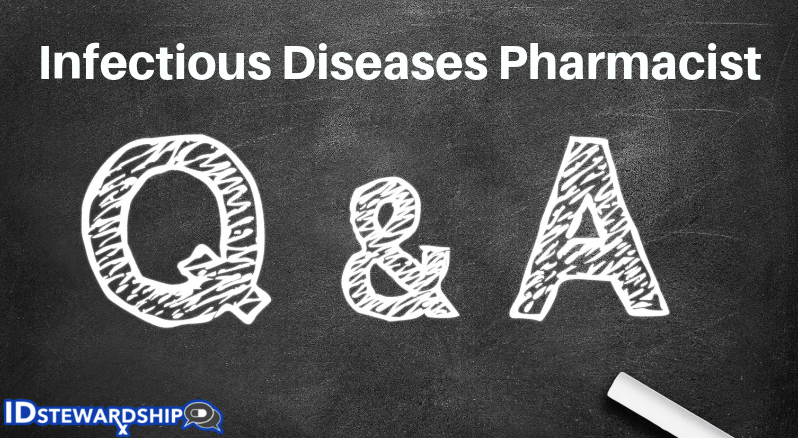 ---