In this article a community pharmacist passionate about safe and rational use of antimicrobial agents discusses antimicrobial stewardship in Nigeria.
---
---
Interview with: Precious Gospel, B.Pharm, MPSN, MIAPHL
Community Pharmacist at Healthwel-bridge Pharmacy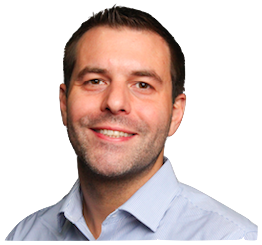 Interview by: Timothy P. Gauthier, Pharm.D., BCPS, BCIDP
Editor-In-Chief, IDstewardship.com
---
Article Posted 27 November 2021
Antibiotic use and resistance varies geographically, but across the world antimicrobial stewardship (AS) and antimicrobial stewardship programs (ASPs) can serve as key tools for supporting safe and rational antimicrobial drug use. To learn about challenges from around the globe, we have been interviewing pharmacists at different countries about antimicrobial stewardship. So far we have has interviewed pharmacists from Spain, India, Bangladesh, Uganda, Thailand, Japan, Costa Rica, Australia, New Zealand, and Canada.
A few months back I had the pleasure of connecting with Precious Gospel via Twitter. He is a Nigerian community pharmacist with interests in the area of antimicrobial stewardship. Through our correspondence over the last few months the following was developed, providing a pharmacist's perspective on antimicrobial stewardship in Nigeria.
For readers new to this series I recommend reviewing some of the other country interviews in addition to this one. It is amazing how different yet still similar the stories are. We hope you enjoy learning about antimicrobial stewardship in Nigeria here, as we all seek to preserve our precious antimicrobial drugs and fight back against bad bugs!
1. How did you get interested in antimicrobial stewardship as a pharmacist and what path did you take to reach where you are today?
Hi, my name is Precious Gospel and I am a community Pharmacist from Nigeria. I got interested in antimicrobial stewardship from my days in pharmacy school when I remember one of my lecturers saying something like: "look guys, very few new antimicrobial agents are coming in and resistance is increasing on the ones we have available, we got to do something, you guys got to do something to safeguard the ones available." So in my mind, I knew this was a serious matter and started to see it as such. Before this, I have had experiences of indiscriminate antibiotics use…lol.
As a kid my mother usually got me tetracycline capsules after each beans meals (because of the purging effect – haha!). In the course of my training I came to see that as a wrong practice, so started making conscious efforts to correct this kind of abuse. In my part of the world, it's very common to see people getting tetracycline and metronidazole anytime they have diarrhea (this I encounter many times in the community and have been working a lot to fix). 
With weak regulations, poor enforcement measures by government agencies, and unethical practice by  individuals (mainly patent and proprietary medicine vendors, and a few pharmacies), antimicrobials (especially antibiotics of different categories and classes) have become readily accessible and available to members of the public to purchase at will here in my neck of the woods. 
These experiences form part of the fuel for my passion towards antimicrobial stewardship, I know a bulk of the challenge is that of health literacy, so I strive daily to guide the patients and clients I encounter.
I came to be practicing as a pharmacist by attending the formative high school, got my grades, and wrote the university entrance exams into pharmacy school (University of Port Harcourt, Nigeria). I had my 5 years Bachelors of Pharmacy training, one year mandatory internship training at the University of Abuja Teaching Hospital, one year national service with Mararaba Medical Center, and then started practicing in the community. I have attended many courses on antimicrobial stewardship as well as read loads of work in this area to stay updated.
2. What is the status of antimicrobial stewardship in Nigeria?
It would be hard to run a suitable commentary on the status of antimicrobial stewardship in Nigeria today because the data is hard to piece together, but from my experience and interactions I would say that antimicrobial stewardship is an emerging area of focus in Nigeria. I know a few colleagues have started to practice it and are engaging on enlightenment campaigns on and offline.
From the institution (government and regulatory side), there are some pushes here and there, but I am not sure of standard operating procedures (SOPs) to guide antimicrobial stewardship really, as you may know ours is an evolving healthcare system with many challenges, collecting and storing data being one.
Like I stated above, many colleagues have been making some inroads, within hospitals and in community pharmacy (even though in some cases the pressure of getting quick results ruins things, especially when there isn't a tight SOP).
I am also not exactly sure about the situation of Antimicrobial stewardship in other African countries as it is, the trajectory in Nigeria going forward would be a situation of improved stewardship in general. As knowledge and skills improve in the medical/pharmacy community and as more people get enlightened, we should see health literacy skills improve.
In the next few years, I would be interested in the guidelines on use of and restrictions on antimicrobials, especially the most abused antibiotics around here.
The COVID-19 pandemic did not cause as much damage in Nigeria as many feared, this I am indeed grateful for. Our preparedness was fairly ok, but the officials delegated to run some of treatment centers, did not do a very good job, so many people who tested positive did not appreciate the services in the isolation/treatment centers. Many went home to recover and many of them used antimicrobials in the cause of their therapy which they got via prescription or at times without a prescription in pharmacies close to them.
The covid-19 pandemic also created supply chain challenges which resulted in many cases of stock outs for some needed antimicrobial agents 
3. What are pharmacists in Nigeria doing to improve antimicrobial stewardship?
In Nigeria, the most common area of practice for pharmacists is community pharmacy, which is followed by hospital pharmacy. Most community practices are owned by individual pharmacists and other investors, then managed by superintendent pharmacists. This means that utilization (dispensing) of antimicrobial agents is largely via prescriptions and at the professional discretion of the pharmacist on duty on a day to day basis, unlike in the hospital where it is mainly by prescriptions.
I can say that we (pharmacists in Nigeria) are becoming increasingly aware of antimicrobial stewardship and we are taking more care in dispensing and counseling when it comes to antimicrobials. We are more hands-on when folks come in asking for such agents, to ensure those who do not need them, do not get them.
At the level of the Pharmaceutical society of Nigeria/Association of Community Pharmacists (the umbrella body of pharmacists/ community pharmacists in Nigeria) there has been a lot of advocacy and training to build capacity in this area. I would say there is still a lot of work to be done, and from where we were we have made some progress in controlling antimicrobial agents and ensuring rational use, there is still a lot of work to be done, especially on the government enforcement side to ensure stricter control, on our side we are taking more active roles in antimicrobial control and rational use.
On where we hope to go from here, our trust is that with stronger governmental effort, especially in the area of enforcement of the laws in close partnership with the pharmaceutical society and other stakeholders we can sanitize the drug distribution system (closure of the open drug market which exists in some places) and then with better handling of antimicrobial agents to reduce proliferation of antimicrobial resistance we will get a better handle on things.
4. What is the most important lesson you have learned when it comes to antimicrobial stewardship?
The most important lesson I have learnt on antimicrobial stewardship would be that antimicrobial stewardship has come to stay – every single health professional has to buy into it and drive it in their practice, especially as we have come to know that antimicrobial resistance is indeed a serious public health disaster that must be tackled head on.
What I would also like to add is that as the world has become a global village, anything affecting a particular region/country could affect the other regions. Hence the need for a worldwide collaboration, capacity building, and efforts. The Commonwealth Pharmacist Association and others do a good job in propagating the benefit of antimicrobial stewardship programs, this I believe pharmacists must stay plugged in and continue spearhead the campaign.
5. What is the most pressing antimicrobial stewardship issue in Nigeria today?
The most pressing antimicrobial stewardship issues in Nigeria today I would say will include:
(1) The chaotic drug distribution network and ease of accessibility of many antimicrobial agents in Nigeria. We must fix up the drug distribution network to ensure restriction of antimicrobial agents to professional handling and dispensing/utilization. This will reduce irrational usage as it will eliminate non-professions from the supply chain.
(2) Enforcement of extant laws/guidelines. This will guide practitioners on best practices per standard treatment guidelines and rationale drug use, of course when supply of antimicrobials are restricted, the demand will generally tail-off and we can have better control.
6. What do you predict the future holds for antimicrobial stewardship in Nigeria?
The future of antimicrobial stewardship in Nigeria is very great. We (pharmacists and other healthcare workers) have much more knowledge and information now and we have better understanding of the problem that is –  antimicrobial resistance.
I now see a lot of clinicians talk about rational antimicrobial use, in the pharmacy space, especially community pharmacy in Nigeria, we talk about ethical handling of antimicrobial agents more these days.
I will share a real life clinical scenario that I just encountered right as i was typing this in the pharmacy.  This middle aged man walked into the pharmacy and asks for ampicillin/cloxacillin capsules for a little boil in his armpit. I will add that this is a common practice here, but we are tackling them, as I did in this case. I explained to the man what the drug was and why he may not need it for the purpose he wanted it for, then convinced him to take vitamins and give the boil time to run its course, and that it will go away. This and more are some of the efforts we are putting in place to push forward antimicrobial stewardship in Nigeria.
So all in all, I am hopeful about the future of antimicrobial stewardship in Nigeria.
---
REFERENCES
1. https://ncdc.gov.ng/themes/common/docs/protocols/77_1511368219.pdf – National action plan for antimicrobial resistance in Nigeria, 2017 – 2022.
---
Disclosures – The interviewee reports no disclosures.
---
ABOUT THE INTERVIEWEE
Precious Gospel, B.Pharm, MPSN, MIAPHL is a community pharmacist at Healthwel-bridge Pharmacy, Abuja, Nigeria and a researcher.  He is involved in direct pharmaceutical care, especially in the area of counseling, promotion of rational drug use in the community and antimicrobial stewardship. He also renders services at the ARV clinic of Medical Center Mararaba-Gurku, Nasarawa State.
Gospel completed undergraduate training at the University of Port Harcourt faculty of pharmaceutical sciences and a one year mandatory internship training at the University of Abuja Teaching Hospital, Gwagwalada, Nigeria, since then he has been in community pharmacy practice.
He is currently looking to start graduate school (PhD) training in the area health literacy, rational drug use and/or clinical pharmacology and therapeutics. He is open to joining any lab recruiting students.
His research interests includes rational drug use, antimicrobial stewardship, clinical pharmacology and therapeutics, and HIV/AIDS pharmaceutical care.
Mr. Gospel uses social media (Twitter) to help spread the message about the importance of rational drug use and antimicrobial resistance amongst others to stimulate healthy conversations with colleagues and other users. You can find him on twitter @oga_pharmacist.
---
Note from the Editor: I would like to express my utmost appreciation to Mr. Gospel for taking the time to provide his perspectives and share his experiences here in this article. I hope visitors to this webpage enjoy reading this as much as I enjoyed getting the chance to work on it and learn about antimicrobial stewardship in Nigeria.
---
RECOMMENDED TO YOU
---