In this article an infectious diseases pharmacist in India provides insights about antimicrobial stewardship in her country. 
---
---
Interview with: Grace Mary John, Pharm.D.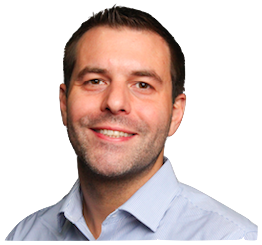 Interview by: Timothy P. Gauthier, Pharm.D., BCPS, BCIDP
---
Article Posted: 3 February 2020
Antibiotic use and resistance varies geographically, but across the world antimicrobial stewardship (AS) and antimicrobial stewardship programs (ASPs) can serve as critical towards supporting safe and appropriate antimicrobial drug use. To learn about challenges from around the globe, we have been interviewing pharmacists at different countries about antimicrobial stewardship. So far we have has interviewed pharmacists from Bangladesh, Uganda, Thailand, Japan, Costa Rica, Australia, New Zealand, and Canada.
Recently I had the opportunity to connect with Dr. Grace Mary John who is a pharmacist in India with advanced experience in the area of infectious diseases and antimicrobial stewardship. Through our correspondence the following was developed, providing a pharmacist's perspective on antimicrobial stewardship in India.
For readers new to this series I recommend reviewing some of the other country interviews in addition to this one. It is amazing how different yet still similar the stories are. We hope you enjoy learning about antimicrobial stewardship in India here, as we all seek to protect our precious antimicrobial drugs for future generations.
1. How did you get involved in antimicrobial stewardship as a pharmacist?
When I was doing my sixth year APPE Rotations (we call it Internship) in Internal Medicine as part of our PharmD curriculum, my professor asked me to make a presentation on Intravenous (IV) to oral (PO) conversion of antibiotics. In the same year, I had the same opportunity to do a clinical audit on Surgical Site Infections post open cardiac surgery with the Cardiothoracic surgical team. We found out the empirical regimen used was inappropriate with regard to the organisms that were commonly cultured. I was learning new things and the complexity of antimicrobial therapy excited me. I decided to explore the world of the antimicrobial spectrum and microbiology. The more I read, the more curious I became and that's how the journey started and each day presents new challenges.
While I started my career as the first Clinical Pharmacist (CP) at my hospital, the greatest number of interventions were based on dosing adjustments, drug interactions, and adverse events of antimicrobial agents. As part of a quality improvement project, while conducting a clinical audit on Surgical Prophylaxis, I found prophylactic antibiotics being given for a much longer period than recommended. Patients were getting IV antibiotics postoperatively and even at discharge they were sent on oral equivalents. Despite my best efforts I was unable to convince the team to alter this practice. The reality hit me hard that I did not possess the knowledge or the confidence to convince my consultants to change their practice. Therefore I decided to dedicate myself in learning more about the principles and practices in Antimicrobial Stewardship Programs (AMSP) and to understand the importance of the roles of a Clinical Pharmacist in AMSP.
I am very privileged to have an extremely supportive Medical Director and CEO, Prof. Dr George M Chandy, who is committed to improving antimicrobial prescribing. As per CDC's core elements in implementing AMSP, the first element is Leadership Commitment and that is exactly what I was blessed with. He was determined to help me with my training in the field. He spoke with his good friend, Dr George M Abraham (who is the current President elect – American College of Physicians), got me an amazing opportunity to visit the Tufts Medical Centre, Boston for a month to learn from the AMSP team. The ID Clinical Pharmacy Specialist (Kirthana Beaulac) helped me in exploring the roles CPs play in formulating their institutional antibiotic policy, planning therapeutic economic consideration, adjusting antibiotics based on complex pharmacokinetics, importance of daily microbiology meetings in AMSP, etc. 
I realised the knowledge gap that needed to be filled to serve as an ID Pharmacist. Therefore I decided to dig deeper and joined the 1st certification program in AMSP for pharmacists at Christian Medical College (CMC), Vellore formulated by Dr Priscilla Rupali. I was very privileged to get trained by ID physicians who are the doyens in the field. And after completing the certification, I rejoined my parent hospital and here I am…!!!  We now have a good AMSP team in our hospital and I currently am the Lead Clinical Pharmacist and the Clinical Specialist in ID for our program. I have also started training the rounding interns on ASP and am planning a  fellowship program for pharmacists in AMSP so that they can reach other hospitals with a head start. 
2. India is a very large country, what is the general status of antimicrobial stewardship there?  
India being the second most populous country in the world, the antimicrobial burden and the related antimicrobial resistance is huge. India has the dubious distinction of being the first among the countries of the world in total consumption of antibiotics for human use. India has been referred to as the potential 'AMR capital of the world'. The reasons for the disproportionate rise in AMR with regard to India are many – poverty, illiteracy, malnutrition, lack of awareness about infectious diseases, overcrowding, low doctor to patient, nurse to patient and pharmacist to patient ratios, easy availability of antibiotics over the counter, etc. AMR in India is seen not only in common contributors like Gram negative / Gram positive bacteria like in the rest of the world, but also in tropical infections like malaria, tuberculosis, typhoid, etc. 
Our country is slowly getting sensitised to the issue of AMR. As such, various governing bodies are taking several measures to curb this menace. The first major step towards this happened in 2012, which was the first ever meeting of medical societies in the country on the AMR issue, where all the stakeholders representing medical societies, various Governmental bodies, media, academics and international representatives came under one roof to discuss the issue. They formulated implementable recommendations for addressing the AMR , which led to creation of a document known as the "Chennai Declaration", which was meant to improve the overall awareness regarding AMR.  Following which, the Indian Council of Medical Research (ICMR) put together an Antimicrobial Resistance Surveillance and Research Network (AMRSN) in 2013 to gather nationwide evidence on AMR and based on this data. The first ever National Antimicrobial Treatment Guidelines document was released in 2016. Except a very few tertiary care centers, most other hospitals in India lack institutional antibiograms and policies to guide the selection of antimicrobials. This in turn, has led to the usage of broader antimicrobial coverage. These guidelines have helped many institutions to use antibiotics more judiciously and has enabled more efficient antimicrobial stewardship practices. 
From 2017 to 2021, India is implementing the National Action Plan (NAP) on Antimicrobial Resistance to combat AMR and improve antibiotic prescribing by doctors, consumers, and healthcare institutions. My state, Kerala, is the first state to initiate implementation of the NAP, in the form of Kerala Antimicrobial Resistance Strategic Action Plan (KARSAP). Over the years, several other initiatives like formation of Indian Clinical Epidemiology Network, and Indian Initiative for Management of Antibiotic Resistance in collaboration with WHO have been launched to generate some quality data on AMR. Also, there are initiatives to get rapid diagnostics affordable in the country to aid in this battle.
One other major steps taken in this regard is by the hospital accreditation bodies like National Accreditation Board for Hospitals (NABH), Joint Commission International (JCI), etc., in acknowledging AMSP as one of the prerequisites for hospitals to get accredited. This in-turn will drive AMSP in a positive direction with more clinical pharmacists in the lead, even though the need for a CP has not been made mandatory. Research in infectious diseases is also a booming area and it will definitely contribute to more positive steps taken towards AMR.
Despite many limitations like lack of funding, awareness, efficient information technology, trained personnel etc, India is moving ahead in AMSP practices.It is still in the nascent stage and may take some more time to be in its full swing, incorporating all the components of stewardship.
 There is a need of a tectonic shift in our strategic approach.
3. What are pharmacists in India doing to improve antimicrobial stewardship?
As in other countries, historically, the role of pharmacists was purely in compounding and dispensing of medicinal products and for many decades this role remained stagnant. There were no proper training or professional degrees to ensure quality of work for pharmacists till the 1900s. The  Govt. of  India passed the Pharmacy Act in  1948, to control the pharmacy profession as well as education, to control the manufacturing, distribution & sales, etc. The Drugs and Cosmetic Act and Pharmacy Act made pharmacists the only authorized professionals who can handle medicines at all levels. The role of pharmacists until recent years was restricted to industry and community. From a community pharmacy perspective, measures like Schedule H1 and Red Line Campaign on Antibiotics as part of the Chennai declaration were instituted, with the primary intention of controlling the distribution of antibiotics over-the-counter, in an effort to restrict rampant misuse of antibiotics. 
The idea of Clinical pharmacy and a patient centered pharmaceutical care are relatively new in Indian healthcare, let alone antimicrobial stewardship. The initial formal program – Doctor of Pharmacy (PharmD) was started in India in 2008 and the 6 year long, integrated postgraduate course, yielded the first batch of students in 2015. There is also a provision to permit  those who have successfully completed 4 years of the Bachelor degree of Pharmacy program to laterally join the 4th year of PharmD program as Post -Baccalaureate (PB). Before that, the designation of Clinical Pharmacist was given to those who passed their Masters in Pharmacy Practice. Currently there are approximately 230 pharmacy colleges approved by the Pharmacy Council of India (PCI) which run PharmD curricula. Even though the course is quite long, there is a lack of vertical integration of the theory into practice. One best example I can think of is that of Microbiology. We study micro in our 2nd year and by the time we start on our therapeutics on Infectious diseases in our 4th year, the syllabus tends to focus more on the therapy without integrating concepts. This leaves a huge gap in the learning and hence fresher clinical pharmacists are left incapable of efficiently applying their knowledge during their clinical postings. Unlike in developed countries, there are very few formal specialisation programs available for these graduates to pursue a streamlined career. For most of the CPs in India, the roles are suboptimally executed within the hospitals, often confined to various medical audits, optimising medication dosing with reporting of adverse reactions, errors, interactions, etc. along with minimal drug information services.
Through networking across the country, I know quite a few CPs working in AMSP and many others interested in it. AMSP is more of a supervisory program over appropriateness of treatment, like appropriate drug selection, dosing, duration and administration of antimicrobial agents. When it comes to a hospital setting, keeping track of all hospitalised patients on antimicrobial agents will be a herculean task unless there is a good team with adequate automated system support, especially where the bed strength is high. In India, with much higher MDR rates especially in Gram negative bacteria, the tracking of both 'watch' and 'reserve' classes of antibiotics is extremely laborious. With the majority of Indian hospitals still depending on manual medical records rather than adopting electronic medical records (EMR), especially in the government sector which has a much higher patient load, antimicrobial tracking becomes extremely difficult. Our country faces a dearth of physicians trained in ID with respect to addressing the sheer volume of AMR. Hence, Clinical Pharmacists could become the backbone and the workforce for an effective Antimicrobial Stewardship Program, teaming up with ID physicians, Intensivists and Microbiologists as is done in developed countries. Even in developed countries, the burden of AMSP is often shared between the ID Physician and the CP trained in ID.
I have seen some good healthcare institutions promoting the roles of clinical pharmacists in AMSP, even as pharmacy leaders/ coordinators representing the program. Many institutions have empowered them and are dependent on them for running the program. Such initiatives have been very successful and are sustainable. Many research articles focusing on the contributory roles of CPs in AMSP have been published in recent years from our nation. Clinical Pharmacists are involved in antimicrobial surveillance through activities such as…
Prospective audit
Antibiotic time out and de-escalation programs
IV to PO conversions
Adverse drug reactions and relevant drug interaction identification
MDRO risk stratification
Diagnostic stewardship
Surgical prophylaxis monitoring
PK/PD interventions
TDM-based drug dosing
Pharmacoeconomic analysis
Antifungal stewardship
One major role is in the prompt intimation of culture reports to clinicians by collaborating with the microbiologist to ensure quick and appropriate change in antimicrobial therapy. Also we are able to contribute towards the COVID -19 pandemic as frontline workers in many institutions. Along with my few colleagues from other institutions, I was able to publish an editorial in a reputed journal regarding the possible pharmacy interventions that could help in reducing the healthcare exposure to the virus. We also sent it to the government agencies to help in the  battle against the virus.
But most of the institutions are yet to recognise the role of CPs mostly because of the lack of training and credentials. Also the Government of India still hasn't acknowledged full potential of the CPs in the government sectors. I strongly believe that this will change in the coming years as more institutions are now in need of CPs to gear AMSP and as more pharmacists led training programs are being planned. There is a lack of resourceful unified platforms for clinical pharmacists like the ASHP, SIDP etc in India. In the light of this, we are in the process of building up a robust, academic network – the Federation of Clinical Pharmacists in India, which will be exclusively committed to the upliftment of  the clinical pharmacy profession, of which I am a part of. Many CPs working all across the country are coming together to contribute to this cause. The official website launch of Federation of Clinical Pharmacists in India is expected to be in April-May 2021 and the website link for getting updates is www.fcpi.in. I am very sure through networking and training we will reach where we should in a few years, not just in AMSP but in every aspect relating to Clinical Pharmacy. 
4. What is the most important lesson you have learned working in the field of antimicrobial stewardship? 
To me, the most important lessons that I have learned which is the key in AMSP are effective communication and consistency. Initially, when I started as an intern, I used to get irritated when I came across antimicrobial prescribing which did not make sense to me. But in many instances I was wrong the whole way. As I started preparing, I learned that I should have an in-depth understanding of the subject before suggesting any intervention. Therefore, reading up about the disease, spectrum of activity, resistance and the PK/PD of drugs over and over again helped me setup the platform for my practice and I also became more confident while intervening. 
Ì am now sure that effective communication has an undisputed role in any AMSP, especially because we have to reach out to practitioners with decades of experience, who feel comfortable in treating the patient through "eminence based medicine". If you start arguing with them, they are even capable of denying your existence. The better way of approach is basically through diplomacy and tactful communication. One thing I keep reminding myself and the ones training with me is that we are all basically healthcare providers, not auditors. So instead of pointing fingers at each other, become that person who instills confidence in the treating team regarding the antimicrobial regimen and if required, round with them and talk to the patient by taking responsibility for the antimicrobial regimen. Because the most common allegation you can hear from the consultant is "I am the primary consultant for this patient and if anything adverse happens  I am responsible for the patient and the blame will be on me. Therefore I can't take the risk by modifying the drug regimen as per your advice". Be responsible by documenting your suggestion with good quality literature evidence to back you up and whenever possible along with evidence from your institution. 
Despite all these efforts, you might still face rejection from some practitioners. In everything, consistency and perseverance also matters. Let's say for an example, if as per your antibiotic policy, a single dose of surgical prophylaxis is warranted for a specific surgery and your surgeon is giving it throughout the patient's hospital stay for around 5 days as routine practice. Your surgeon is not willing to change his/her practice. What would you do in such a case? For such difficult cases, it is better to plan strategically and we should be flexible even if it's not the best practice. Instead of asking them to change their 5 day prescription to a single dose, shall we first ask them to prescribe it only for 2 days and see if anything adverse is happening? We are sure nothing adverse will happen and once they sees that, we can ask them to further cut it down to a 24 hour period – repeat the process till our target is reached and Ta-Da!
After all, Rome wasn't built in a day. What we do is for the patient and the future patients and there is no role of ego in the process.
5. What is the most pressing antimicrobial stewardship challenge facing India today? 
Like I was saying, challenges to AMSP in India are multifactorial. The awareness about AMR in prescribing doctors is and has to be the main hindrance in tackling the issue. The major challenge in terms of technicality, I feel, is the dearth of trained professionals in the field to work at various levels of healthcare. I was fortunate enough to get trained at CMC, Vellore , which is a 3,000 bedded quaternary center and one of the premiere institutions in the country, especially when it comes to ID. We need more such institutions with good caseloads that can train the physicians and clinical pharmacists in the right paths to fuel an effective AMSP program in India. With regard to clinical pharmacy, we lack Government commitment, as no government institution has acknowledged the need for clinical pharmacists to fight AMR in our country so far.
In terms of clinical practice, we have a huge burden of Gram negative drug resistant organisms. Even though resistance to gram positive organisms like MRSA, VRE is on the rise, it is nothing when compared to our ESBL rates. India has the highest ESBL Enterobacteriaceae rates in the world and now we are seeing CROs in our daily practice. India being a low to middle income country with out-of-the pocket expenditure for patients in case of healthcare costs, the financial burden due to drug resistant organisms is crushing the poor. A poor household will have to spend its entire annual income for treating a family member with a CRO infection. Unfortunately, the use of an oral carbapenem – faropenem, by many practitioners in many parts of the country is driving the resistance to a whole new level. Adding to these are various irrational drug combinations from different pharma companies and the over-the-counter supply of antibiotics, which is contributing to the emergence of AMR from the community level.
6. What do you predict the future holds for antimicrobial stewardship in India? 
With that question, I would like to draw your attention to a very interesting article written by Dr Abdul Ghafur in the Journal of the Association of Physicians of India 10 years ago. In that article, he warned us about what can happen if the medical fraternity continued to adopt the 'notorious ostrich strategy', which denies the existence of the problem of AMR. He states in the article "The art of war is deception; that is deceiving the enemy. But in the war against microbes we have deceived ourselves by misusing, under using and overusing antibiotics….. Why should we Indians worry? We can always depend on honey, yoghurt and cow's urine. At any rate within a few years, these products may be more useful than antibiotics". 
Having said that, the way forward is to make stringent rules to regulate the antibiotics usage at the pharmaceutical industry level and to control its use among  patients, especially for the antibiotics in the 'Watch' and 'Reserve' classes. 
Antimicrobial Stewardship is gaining momentum in India. But as I had mentioned earlier, to effectively implement ASP we need to provide good training for healthcare staff in ASP, both from the government and private sectors. It should include not only online and hands-on certification short courses but also advanced training through residency programs, fellowships and research. I do foresee a great deal of research activities on AMR and ASP in the near future, especially by interested pharmacists. More organizations, collaborating and working towards similar goals like the CIDS, FCPI, etc., should be involved in ensuring dissemination of good resources to those in need. Along with this, a mass sensitisation of the public through rigorous educational awareness programs will also be needed. 
My dream for Clinical Pharmacists is to lead or co-lead ASP initiatives and to become the backbone for executing the program  in our country.
---
ABOUT THE INTERVIEWEE
Dr. Grace Mary John is currently working as the Lead Clinical Pharmacist and Infectious Diseases Clinical Specialist at the Believers Church Medical College Hospital, Kerala in India. With a team of more than 40 Clinical Pharmacists and 50 interns, she champions the cause for promoting the role of Clinical Pharmacists as the backbone for executing ASMP in our country. 
She completed her PharmD (6 year integrated Masters) from PSG College of Pharmacy, and was awarded the Best Outgoing Student – Gold Medal during her graduation. She always had a keen interest in Antimicrobial Stewardship, and has wanted to make a difference in prescription practices in her country. With this in mind, she went to Tufts Medical Centre, Boston to learn the art and science of Antimicrobial Stewardship. She later trained in Infectious Diseases and ASP at the prestigious Christian Medical College (CMC), Vellore, a quaternary care hospital and the leading centre for ID, in the country. Currently she is undertaking the SIDP certification in Antimicrobial Stewardship in Acute Care. 
She loves to teach and empower others in the field of ID and ASP, and wishes to do research in this extremely exciting and important area.
You can find her on Twitter @GraceMJ_ID
---
RECOMMENDED TO YOU
---