In this article an expert in clinical information design provides his insights, discussing reasons why some guidelines do not get used along with solutions to these problems.
---
---
Interview with: Michael Long, Ph.D.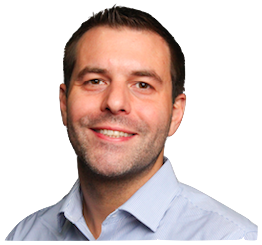 Interview by: Timothy Gauthier, Pharm.D., BCPS, BCIDP
---
Article Posted 2 September 2022
Recently The Joint Commission released an update to the elements of performance on Medication Management standard 09.01.01 which has to do with antimicrobial stewardship programs in hospitals. These updates go into effect January 2023 and can be found here. Additionally, the Centers for Medicaid & Medicare Service (CMS) Center for Clinical Standards and Quality/Quality, Safety & Oversight Group released updates to interpretive guidance for hospital requirements, making their antimicrobial stewardship regulations live now. The details on CMS requirements can be found here, in which stewardship is notably tied to infection prevention and control as well as quality assurance and performance improvement.
One great thing The Joint Commission includes in their update is element of performance 10 (which is new) and requires hospitals to allocate financial resources for staffing and information technology to support the antibiotic stewardship program. Information technology support is critical to building a functional antimicrobial stewardship program and is needed to assess initiatives, such as the management of infectious diseases guidelines.
Guidelines are mentioned several times in The Joint Commission's 4-page new antimicrobial stewardship standards for hospitals, including in element of performance 18 where two evidence-based guidelines are required and in element of performance 19 where the stewardship program is required to evaluate adherence to at least one of the guidelines (including antibiotic selection and duration of therapy). CMS also mentions guidelines several times in their 22-page document on new antimicrobial stewardship requirements for hospitals. This includes requiring stewardship programs to adhere to nationally recognized guidelines, as well as best practices, for improving antibiotic use. It also includes competency-based training and education of hospital personnel and staff, including medical staff, and applicable personnel providing contracted services in the hospital, on the practical applications of antibiotic stewardship guidelines, policies, and procedures. Both regulatory bodies expect antimicrobial stewardship programs to use local data (e.g. resistance trends) to develop their institutional guidelines.
I recently had the opportunity to meet and speak with Dr. Michael Long, who is an expert in clinical information design. He is a co-founder of the Clinical Decision Support Platform Firstline (formerly Spectrum) and has many years of experience in the areas of knowledge translation and healthcare. With hospital-based antimicrobial stewardship programs looking to not just adhere to regulatory standards but implement meaningful practice-changing guidelines, it seemed like a good opportunity to pick his brain for the greater good. He has seen his fair share of the good, the bad, and the ugly when it comes to guidelines for infectious diseases and antimicrobial stewardship.
Dr. Long was kind enough to have an interview and the following was developed. Here are some thoughts on why nobody is using your guidelines – through insights on designing useful guidelines for infectious diseases…
Why don't people use guidelines that we work so hard on?
I think the problem can be broken down into two main parts – behavioral barriers and operational barriers. On the behavioral side, people may feel too busy or they may work in an institution that lacks a culture of stewardship. These barriers can be difficult to address.
Operational barriers on the other hand, generally offer more opportunities for improvement and can be a good starting point for improving prescribing behaviors. For example, operational barriers that impede the use of guidelines may include poor design, lack of workflow integration or challenges with accessibility.
Pulling from your experience, what are a few key messages for people who want to build practice guidelines for infectious diseases? 
At Firstline, we have a fantastic clinical content and information design team who have built thousands of guidelines in collaboration with infectious diseases specialists all over the world. In our experience, the three basic pillars of the process are "Localize, Standardize, Crystallize".
Localization refers to the process of adapting generic guidelines to reflect regional susceptibilities, patient populations, drug availability, diagnostic methods and so on. In fact, the more local your guidelines are, the more useful they will be to your providers. Consider adding things like local contact numbers, drug costs and institutional branding. These small customizations will increase trust and provide a better end-user experience.
Standardization refers to the creation of a design system that specifies how colors, icons, fonts, layouts and other interface elements are to be used. Consistently formatted guidelines will be much easier for your providers to understand at a glance. This process is commonplace in many fields, but surprisingly rare in the field of medicine.
Crystallization refers to the process of creating guidelines that contain just the right amount of information. In our experience, that is usually less than you think. At the point of care, your providers are most likely interested in quick access to specific guidance on diagnosis, treatment or followup. Try to remove any extraneous information that encumbers this workflow.
How do we need to flip the script on what traditional guideline development has been?
We need to stop thinking of guidelines as flat, text documents resembling journal articles. This type of communication has not changed significantly in hundreds of years. Outside of medicine, people are used to information being organized, searchable, integrated and mobile. This is our vision for the design and delivery of medical guidelines as well.
Conversion of flat, text-heavy documents into interactive algorithms allows providers to quickly locate relevant information without wading through irrelevant sections. Integration of calculators, antibiograms and formulary information makes guidelines a more useful part of clinical workflows. Optimization for mobile devices makes guidelines easily accessible at the point of care. We expect that traditional, flat guidelines will be gradually replaced as providers come to demand smarter guidelines that have the same engaging user experience they find in other services.
How can we be more successful in understanding our guideline end users? 
Seeking to understand end users is definitely a fundamental part of improving guideline adherence. However, end users may vary significantly depending on a number of factors including care setting, department or profession, so understanding them will always require multiple levels of consultation and engagement.
Multidisciplinary committees and surveys can provide insight, but when it comes to understanding how your guidelines are being used, nothing beats analytics. For example, underutilization of a particular guideline within a given department may provide an opportunity to collaborate with end users to improve the clarity, utility or awareness of the recommendations.
How can guideline design help to address some of the behavioral barriers you mentioned? 
This is a great question. Behavior is something we are really interested in and is particularly relevant to antimicrobial stewardship.
The simplest answer is that well-designed, mobile-optimized guidelines are easier to use, thereby overcoming the time barrier. We have heard this directly from providers. A feedback survey found that most providers thought Firstline was easy to navigate, time saving, and also improved their prescribing appropriateness.
The process of designing, deploying and promoting guidelines offers a number of additional opportunities to build trust, which is an important behavioral motivator. For example, including institutional leadership in the process will assure end users that the guidelines have high level support. Likewise, seeking and incorporating feedback from end users can start a virtuous cycle and create a shared mission to improve patient care.
There is still a lot to learn in this area and we are excited to see what the future holds!
---
About the Interviewee
Michael Long, Ph.D. is the co-founder of Firstline, a mobile platform that organizations trust to improve clinical decisions by optimizing the design and delivery of infectious disease guidelines at the point of care.
Prior to Firstline, he received his PhD from the University of British Columbia for the development of novel therapeutic strategies to enhance skeletal muscle regeneration. As a post-doctoral fellow at the University of Toronto, Michael designed novel drug discovery methods for orphan nuclear receptors and also co-founded an award-winning motion graphics studio, focused on knowledge translation in research and healthcare.
At Firstline, Michael leads the clinical content and information design team, bridging the worlds of research, healthcare, knowledge translation and technology.
---
Editor's Note: I would like to express my utmost gratitude to Dr. Long for taking the time to share his insights here in this open-access article where people from around the world can benefit from it.
---
RECOMMENDED TO YOU
---