---
Question
Which third generation oral cephalosporin is best – cefdinir or cefpodoxime?
---
Answer
It turns out this is a simple question with a pretty complicated answer…
KEY MESSAGES
Do not try to extrapolate ceftriaxone susceptibility to predict oral third generation susceptibility
Do not think of cephalosporins by cephalosporin class category, it is an over-simplification and leads to incorrect assumptions
If looking for the best oral third generation cephalosporin, try looking to the oral second generation cephalosporin cefuroxime instead
Think twice before considering cefdinir
Ceftriaxone (Rocephin) is a third-generation cephalosporin antibiotic that is commonly used in healthcare and for a variety of infectious diseases. Ceftriaxone is available as an injection (intramuscular, intravenous) but not for oral use. Cefdinir (Omnicef) and cefpodoxime (Vantin) are third-generation cephalosporins available for use via the oral route. A common question arises when a clinician wants to use an oral option with similar coverage to ceftriaxone – which should they use, cefdinir or cefpodoxime? They are all third generation cephalosporins so they are all pretty similar, right? We are going to provide insights here, and the answer may surprise you. 
Beta-lactams are time-dependent antibiotics, showing increased efficacy with longer exposure time above the minimum inhibitory concentration (MIC) at the site of infection. Prolonged time above the MIC ensures sustained inhibition of cell wall synthesis, promoting bacterial death and thus treating the infection. In turn, dosing with beta-lacatms is generally optimized by more frequent doses rather than giving higher doses.
There are significant differences between ceftriaxone and oral third generation cephalosporins when it comes to how the drug affects bacteria and how the drug moves through the body ( i.e., pharmacodynamics and pharmacokinetics, PK/PD). This is extremely important for how a given drug might perform when treating a specific patient and infection type. For example, cefdinir has low oral bioavailability and overall poor PK/PD, which generally restricts its use to mild-moderate respiratory or ear infections. Cefpodoxime on the other hand has better PK/PD and better oral bioavailability, but can be fairly costly when compared to cefdinir. GoodRx.com lists cefpodoxime as being 2-3 times more costly than cefdinir for a 7 day supply. 
When it comes to coverage for some of our common gram negative bacteria oral cephalosporins may be considered for, you may be surprised to find that unless tested directly, cefazolin (Ancef, a first-generation cephalosporin) and not ceftriaxone is used as a surrogate test to predict results for oral cefdinir, cefpodoxime, cefuroxime (Ceftin, a second generation cephalosporin), and cephalexin (Keflex, a first-generation cephalosporin). This is specifically for uncomplicated urinary tract infection (UTI) caused by E. coli, Proteus mirabilis, or Klebsiella pneumoniae. Knowing this information should prompt you to wonder –> why am I using a 3rd generation cephalosporin for cefazolin-susceptible E. coli uncomplicated UTI when I could use a first or second generation cephalosporin instead? Especially when the PK/PD of cefdinir is not great and cefpodoxime may be price prohibitive. Well on one hand cephalexin has frequent dosing which commonly deters use as adherence becomes an issue (although read this about BID cephalexin for cystitis). On the other hand, let's welcome cefuroxime to the conversation here!
In terms of additional antibiotic coverage, there is minimal difference between cefdinir, cefpodoxime, and cefuroxime. While, ceftriaxone can offer much better activity than these drugs when being considered for bacteria such as Serratia and Enterobacter, all of these have reasonably similar activity for beta-lactamase negative H. influenzae, beta-lactamase positive H. influenzae, methicillin-susceptible Staphylococcus aureus (MSSA), Streptococcus pneumoniae, and Streptococcus agalactiae (aka Group B Strep). 
You may be wondering, what about the PK/PD of cefuroxime? Well, it's pretty darn good, and add to that the price is less costly than cefpodoxime. What about the frequency of dosing? It's twice daily. But is there a suspension formulation? Yes, cefuroxime comes in a suspension.
Here is a brief comparison table of cefuroxime, cefdinir, and cefpodoxime.
| | | | |
| --- | --- | --- | --- |
| | Cefuroxime | Cefdinir | Cefpodoxime |
| Brand Name | Ceftin | Omnicef | Vantin |
| Generation | 2nd | 3rd | 3rd |
| Bioavailability | ~50% | 20-25% | ~50% |
| Usual Adult Dosing | Q12H | Q12-24H | Q12H |
| Cost for 7 days Q12H per GoodRx | $23-$27 | $11-$30 | $25-$65 |
So now that you have read through this discussion on which oral third generation cephalosporin is best, you know the answer is often not a third generation cephalosporin at all, but rather the second generation cephalosporin cefuroxime! 
Not that cefdinir or cefpodoxime will not be a valid option sometimes, but are they the best option? Hopefully this post helps put it into context.
---
I didn't read anything, what is the answer?
It's neither!
Look to second-generation cephalosporin cefuroxime instead, but always take case-specific details into consideration when making decisions.
---
What about other 3rd generation cephalosporins we did not mention?
Ceftazidime (Fortaz) is an additional third-generation cephalosporin available for injection only but it does not have the same volume of use in clinical practice in the United States as ceftriaxone in adult patients. Ceftazidime notably has coverage for Pseudomonas aeruginosa, which makes it a bit unique.
Other oral third generation cephalosporins include cefixime (Suprax), cefditoren (Spectracef), cefoperazone (Cefobid), ceftizoxime (Cefizox), and ceftibuten (Cedax®. These are not discussed because of no or low use in the United States.
---
Interesting Bonus Fact
Cefdinir can bind to iron in infant formulas, forming a complex and preventing absorption. The result of this interaction can be reddish-colored stool.
---
I'm still not convinced!
If you want to do the work and dive in further, look at the absorption, volume of distribution, bioavailability, metabolism, and urinary excretion of a given oral cephalosporin. Using this information you can run a prediction for a given patient, dose, and infection type.
---
Cefdinir Meme
This meme is from Twitter and is meant to be comical.
---
READINGS/ RESOURCES
---
ANSWERED BY
Hunter O. Rondeau, Pharm.D. & Timothy P. Gauthier, Pharm.D., BCPS, BCIDP – August 2023
---
Q&A DISCLAIMER
The ID PharmD Q&A pages attempt to answer common pharmacy questions by providing the perspective and opinion of a trained expert with knowledge relevant to the question. That noted, these answers are not provided as all-inclusive comprehensive responses. This is not provided for direct patient care purposes.
---
FOR MORE…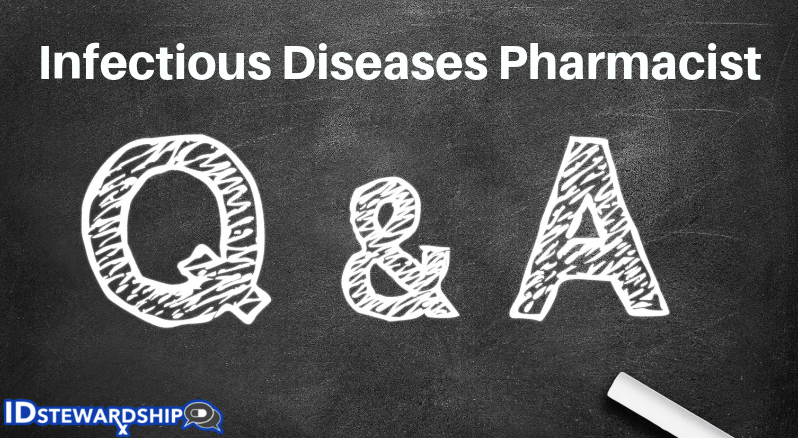 ---