---
---
QUESTION
Is changing from meropenem to ertapenem considered de-escalation?
---
ANSWER
In the purest sense of the term de-escalation means moving from a broader antibiotic to a less broad antibiotic. In this case ertapenem is less broad spectrum than meropenem, because ertapenem lacks coverage for Acinetobacter, Pseudomonas, and Enterococci. In turn, the answer can be yes.
However, carbapenems are generally regarded as amongst the most broad-spectrum of antibiotics. They are sometimes referred to as "cannons" of the antibiotic world that should be reserved to when limited therapeutic options are available. For this reason some professionals feel changing from ertapenem to meropenem is still continuing very broad-spectrum therapy, so it is not a true de-escalation. As Dr. Trautner notes "I think we are blasting away at the gut flora quite effectively either way."
Not satisfied by this answer? While it may not be the most valid of methods, this Twitter poll with over 1,500 responses suggests that there truly is not an easy answer to this question.
---
READINGS
---
ANSWERED BY
Timothy P. Gauthier, Pharm.D., BCPS, BCIDP
---
Q&A DISCLAIMER
The ID PharmD Q&A pages attempt to answer common pharmacy questions by providing the perspective and opinion of a trained expert with substantial experience relevant to the question. That noted, these answers are not provided as all-inclusive comprehensive responses.
---
For more…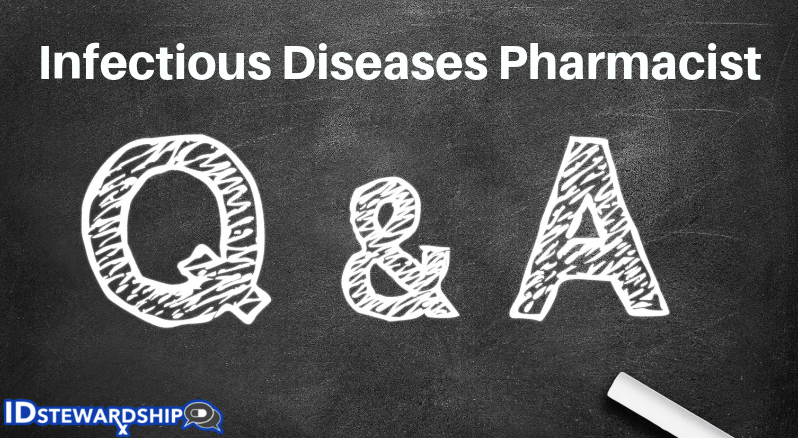 ---