This article explores GoodRx from the perspective of an infectious diseases pharmacist.
---
---
Interview with: Alyssa Billingsley, Pharm.D.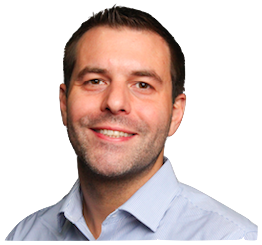 Interview by: Timothy P. Gauthier, Pharm.D., BCPS
---
Last updated: 11 August 2020
Being an infectious diseases pharmacist means continuously seeking opportunities to better serve patients with infections. In doing so, understanding the challenges and potential solutions related to medication access is an important piece of the equation. This is what sparked my interest in learning more about GoodRx and following a series of communications this article was the ultimate result.
GoodRx gathers prices for more than 70,000 pharmacies across the U.S. to provide up-to-date information about what drugs cost and how people can save. They offer opportunities for drug discounts and have some other services identified below as well. GoodRx is easy to access online or using their app. Perhaps you have seen their yellow and black logo around over the years.
Not knowing much about GoodRx, I was able to connect with Dr. Alyssa Billingsley who is a pharmacist and their director of strategic program development. She was kind enough to indulge my curiosity and we developed the following interview. The purpose of this interview is to identify what role GoodRx can play in helping patients with infectious diseases, and to more globally discuss what GoodRx is all about.
1. How can GoodRx help overcome barriers to healthcare for patients with infectious diseases?
GoodRx aggregates prescription costs across pharmacies and offers savings options designed to help people start and stay on their medications, which is critical with the treatment of infectious processes. A delay initiating therapy or maintaining compliance due to cost or administrative hurdles with insurance can potentially compromise care for a patient. Sometimes in an attempt to navigate the complexities of drug costs, prescribers may make clinical decisions based on insurance formularies or pharmacy low cost/no cost drug lists. This means their patients may not be getting the preferred treatment for their infection.
That's where GoodRx can make an impact as a comprehensive resource of cost-saving options for medications in one easy to use, convenient spot. We have found that 20% of first-time prescriptions over $50 are never filled, and 50% of Americans with employer insurance have a family member who has skipped medications due to cost. Since 2011, we helped over 18 million people access medications that they couldn't otherwise afford.
Generic vancomycin capsules, for example, have an average retail price of about $884. At GoodRx, we capture drug pricing information from multiple sources, including our Pharmacy Benefit Manager (PBM) partners, savings clubs, and mail-order pharmacies. For this particular drug, patients can access cash pricing as low as $103 using GoodRx discount cards or $85 through savings club options. Additionally, patients can get their prescription mailed to them for as low as $108. For brand medications, we have one of the largest databases of copay savings and patient assistance programs that provide additional opportunities to save money on prescriptions through insurance or when there is a financial need.
If pharmacy staff or a patient needs help finding an affordable price on a mediation, we have a Patient Advocacy Team that is well versed in all cost-saving resources, whether it is using one of our discount cards or not, that can provide personalized support.
We also offer telemedicine and laboratory testing marketplaces that allow patients and providers to compare prices of multiple companies for conditions such as urinary tract infections, COVID-19, and cold and flu. HeyDoctor, a telemedicine service through GoodRx, currently offers a COVID-19 screening and triage tool to evaluate symptoms and risk based on the latest guidelines. You can also access several options for at-home SARS-CoV-2 testing, including the nasal swab and saliva tests. These options can help connect people with physicians and access care more easily, particularly during this pandemic.
2. Can GoodRx be useful to people who have insurance?
Yes! In fact, most users have commercial or federally-funded insurance. You may be surprised to learn that the GoodRx price can oftentimes beat the price through your insurance. Additionally, people can access over 1,000 drugs for under $10 when they sign up for GoodRx Gold, our monthly subscription program. To be clear, GoodRx is not insurance, and the discounts cannot be used in combination with insurance. Instead, GoodRx can be used in place of insurance in a number of scenarios.
A few ways that GoodRx can help people who have insurance is when they can't afford their copay/coinsurance, when they have difficulty adhering to their treatment plans due to cost, and when there are coverage restrictions that may deny or delay their treatment. Additionally, people may find copay savings through a manufacturer to further discount their copay, making their medication even more affordable.
3. Can GoodRx improve adherence to prescription medications? 
One of the most common reasons people skip their medications is because of the cost.  By making those medications more affordable, people would be more likely to fill them and stay on therapy. Our research has found that since GoodRx started in 2011, 18 million people were able to fill that they otherwise would not have been able to afford. Additionally, adherence went up from about 50% to 70%, meaning that more people are able to stay on their medications because of options available through GoodRx.
4. How difficult is GoodRx to use for pharmacists? 
Processing a GoodRx discount is similar to how you would process a claim through insurance. The processing information from the GoodRx discount card is entered into the pharmacy system, and the discounted price is messaged back to the pharmacy. To ensure that the prices match, it is important to verify that the prescription information (drug name, strength, form, and quantity) is the same as the discount card and that pricing is current based on the printed/effective date. You will also want to make sure that the patient is at the same pharmacy as specified on the card since pricing can vary by pharmacy and zip code.
We try to provide troubleshooting resources for pharmacy staff, in addition to support from the Patient Advocacy Team, to make the experience as simple and streamlined as possible. 
5. What kind of drug information is available from GoodRx? 
In addition to prescription drug pricing information, we publish articles by experts on ways to save on specific medications, comprehensive information on health conditions written by physicians, pharmacists, and other healthcare experts, patient-friendly drug information written by pharmacists, and guides for navigating health insurance. 
In addition to information on other infectious diseases, we have been tracking the latest developments on COVID-19 testing, treatments, and vaccines. We also maintain a searchable list of drive-thru coronavirus testing sites, as well as live updates on drug shortages and trends related to potential COVID-19 treatments. If pharmacy staff are looking to stay up-to-date on COVID-19 information, we have those resources available.
Closing Comments:
Whether you have insurance or not, GoodRx can be a great resource for drug pricing information, copay savings, and financial assistance programs available for prescription medications.  Especially with infectious disease, GoodRx can help patients get started on therapy sooner, give prescribers more flexibility with their clinical decisions, and keep patients compliant, particularly if cost is a large obstacle to care.  
---
ABOUT THE INTERVIEWEE
Alyssa Billingsley, PharmD, is a pharmacist on the GoodRx team with a decade of experience. She graduated with a doctorate in pharmacy from St. Louis College of Pharmacy.
She is licensed to practice in Missouri and is a member of the National Council of Prescription Drug Programs (NCPDP) and the Healthcare Information and Management Systems Society (HIMSS).
Prior to joining the GoodRx team, Alyssa worked in both clinical and administrative roles. She was recognized with the Distinguished Alumnus Outstanding Achievement Award in 2017 for her work in developing pharmacy programs to expand patient access to quality medications
---
DISCLOSURE
The views expressed in this article represent that of the authors and do not necessarily reflect the position or policy of any previous, current, or potential future employers or other organizations in which he serves.
---