In this article a a high school student fighting antibiotic resistance shares her perspective and discusses her efforts. 
---
---
Interview with: Kara Fan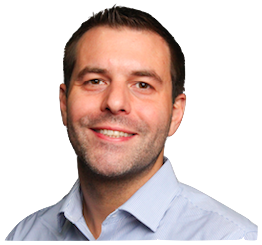 Interview by: Timothy P. Gauthier, Pharm.D, BCPS
---
Posted 18 October 2020
The fight against antimicrobial resistance is relevant to everyone, but is not well known to all. In combating this serious threat to human health, efforts to raise awareness are important. One way this is achieved in the USA is through the CDC's Antibiotic Awareness Week which happens the same week as World Antibiotic Awareness Week from WHO in mid/late November. Going beyond efforts of large organizations, individuals can also play a role.
Not long ago I received an email from a fellow defender of antibiotics and much to my surprise it turned out to be from a high school student! We corresponded for a time and I got to learn about how she was the 2019 3M Young Scientist winner, how she is using a video game called Animal Crossing to raise awareness about antimicrobial resistance, and how she even has a website and Twitter account. Following our correspondence (including approval from her parents) this interview was developed, which explores how as a high school student Kara Fan has gotten involved in antibiotic awareness.
1. How did you get interested in the topic of antibiotic resistance? 
A few years ago, my grandma was visiting us for a few months for the holidays. One day, when both of my parents were at work, my grandma felt very cold and was developing a bad headache. Concerned, I called my mom to come home. By then, my grandma developed a severe fever so she was taken to the emergency room. The doctor found out that she had a severe urinary tract infection and gave her some medicine.   I discovered that she was saved by this amazing drug called antibiotics. That incident had a big impact on my life as it sparked my curiosity about antibiotics.  I started to gather dozens of Scientific American magazines in my room to read in my free time. I came across one article that mentioned antibiotic resistance and superbugs. I was shocked to learn that some antibiotics wouldn't be able to work anymore.  What was even more frightening, was when I learned that by 2050, 10 million people would die from antibiotic resistant infections. I decided I wanted to do something to make a change.
After doing some more research on this topic, I found out that many plants were antibacterial. Specifically the aloe vera plant that I applied to sunburns. What was more interesting was that I discovered that copper and silver ions could kill bacteria. I decided to use that as a topic for my research for the San Diego Science fair.  I created a liquid bandage with nanosilver and tested it on several bacteria.   The project won 1st place in the microbiology category in the  science fair.    Later on, I submitted my project to the 3M Young Scientist Challenge (YSC) and luckily won.  I was flown to New York and interviewed with several TV media. I realized that many people were not aware of the antibiotic resistance crisis. Whenever I was interviewed, people would mention that they have never realized how big of an impact it would have on our lives.
2. What was it like to win the 3M Young Scientist Challenge in 2019 and be declared America's Top Young Scientist?
I was really surprised that I won the 3M YSC, because the other competitors had such amazing projects. Being the "American top young scientist", I had experienced many things I had never experienced before. I was flown to New York and had interviews with major media like NASDAQ, CBS, Fox and Yahoo news. I got to ring the closing bell at the New York Stock Exchange. All of these interviews helped me open up more as a person, but it also made me realize how many people didn't know about AMR. People were astonished when they heard me say that by 2050, more people will die from AMR than from cancer. The 3M YSC challenge also helped me learn more about teamwork and public speaking as well.
For my project, I created an inexpensive liquid bandage that can kill bacteria and potentially reduce the risk of antibiotic resistance bacteria. I decided to use nanosilver as the antibacterial agent because silver has great antibacterial properties and is nontoxic when just exposed to the skin. I used an environmentally safe method to biosynthesize my nanosilver and mixed it with PVP, a water soluble polymer, to create the bandage.
3. Can you briefly describe what the game "animal crossing" is?
Nintendo's Animal Crossing is a game where people can freely express themselves and show the world who they really are. The game has offered an escape from the harsh realities of a global pandemic.  Players can create a virtual island and decorate however they want.
To me, Animal Crossing is a game that helps me release my stress and anxiety, as there is always something new that I learn in that game everyday. People enjoy playing Animal Crossing because they love the feeling of progression and discovery in the game. Players can visit each other's islands and participate in different events as teir island grows. Therefore, I decided to raise awareness for antibiotic resistance with Animal Crossing because it is based on the idea that you learn something new in a fun and rewarding way.
This game also allows people to share a message about themselves, or to showcase their personalities and interests.  For example, several clothing stores used Animal Crossing to display their new fashion designs. The Gettys museum set up a virtual Animal Crossing museum with different arts and painting to help people learn more about arts. Hellman's Canada even used Animal Crossing as a way to donate food to the poor whenever a player would drop off turnips at their island. Even the Biden-Harris campaign set up an island to engage with their supporters and let players download their campaign signs.
4. Do you think your efforts to raise awareness about antimicrobial resistance on Animal Crossing are having an impact?
I think my efforts to raise awareness about antibiotic resistance is making an impact.  My virtual island is called Antibiotix.  Since it was created in May, it has attracted many visitors to my island.   My Twitter account has grown from 50 to over 200 followers and hundreds of people are learning about AMR per day! I hope to reach out to more people as this problem is getting worse. Especially during this Covid-19 Pandemic, when antibiotic resistance can rise from unnecessary over-use of antibiotics in Covid-19 patients.
Animal Crossing is the most popular Nintendo game right now with over 20 millions players.   I believe more people will come to my island to learn about how to prevent antimicrobial resistance. Due to the engaging features of this game, I hope people can have fun while learning about something new and important. Side note:  I am planning to create some clothes for Antibiotix island and may host a virtual fashion show to reach out to more people!
5. What can professionals working in the field of infectious diseases and antimicrobial stewardship do to get younger individuals like yourself interested in antibiotics?
Kids enjoy doing hands on activities and watching engaging videos. I recommend making online games, or card games that can help kids learn about infectious diseases and at the same time having fun.
Right now, my sister and I are actually working on making card games for Covid-19 trivia. Questions range from random facts about Covid to ways people can keep themselves safe. Kids also love competitions. Professionals could also arrange competitions for kids who are interested in coming up with projects in science. I remember one year, I went to a museum that was teaching kids about antibiotic resistance. They dedicated a 20 minute long cartoon video that all the kids, including myself, loved. I still remember it to this day.
6. What does the future hold for Kara Fan? 
In the future, I would either like to become a doctor, or a researcher/microbiologist who continues this area of study. It would be amazing if I could eventually find an investor to help me make my nanosilver liquid bandage and turn it into an actual product. I aspire to be like Marie Curie, or any of the Nobel prize winners who discovered news things to improve the world. I also admire Martin Luther King Jr, who impacted millions of lives around the world.
I also wanted to share with readers that I created my own website, https://www.antibioticx.org/ where I post my projects about my research and Animal Crossing.
Finally, I want to mention:  for everyone out there, science is difficult, but if you work hard and never give up, you will be able to achieve your goals. Also don't be afraid to speak out against the problems in this world. This way, people are aware of what is happening around them!
---
ABOUT THE INTERVIEWEE
Kara Fan is a tenth grader at Westview Highschool in San Diego, California. She was the 2019 winner of the 3M young scientist competition for her work using an inexpensive liquid bandaid that included biosynthesized antibacterial silver nanoparticles. She is interested in and passionate about raising awareness about antibiotic resistance. In the future, Kara strives to become either a doctor or microbiologist. In her spare time, she enjoys playing golf with my friends and family.
You can check out her website here.
You can check out her Twitter account here.
---
Disclosure: This article has been composed with the expressed written authorization of the interviewee's parent. 
---
RECOMMENDED TO YOU
---