---
---
Question
Is clindamycin or linezolid better for toxin mediation in necrotizing infections?
---
Answer
Clindamycin has traditionally been the go-to drug for toxin mediation in necrotizing soft tissue infections caused by Group A Streptococcus (GAS, Streptococcus pyogenes, flesh eating bacteria). It is routinely added onto empiric therapy (e.g., vancomycin + piperacillin-tazobactam) for this purpose. Recent data have emerged bringing linezolid into the picture as a second potential option for toxin mediation.
Clindamycin is one of the highest risk antibiotics for causing C. difficile infection (CDI). Using linezolid instead avoids this risk. Linezolid also has better gram-positive coverage as compared to clindamycin, meaning that it is possible to even nix the empiric vancomycin when adding on linezolid for toxins. Removing vancomycin from the picture may reduce the risk for acute kidney injury.
Critics of linezolid cite its many concerning potential toxicities (e.g., serotonin syndrome, thrombocytopenia, optic neuritis).
Nicolás Cortés-Penfield, MD and Jonathan Ryder, MD debated the question in this article, highlighting rapidly growing resistance of GAS to clindamycin and severe lack of clinical data suggesting clindamycin offers any benefit for necrotizing soft tissue infections in clindamycin-resistant GAS strains. It is unclear what the impact of clindamycin resistance has on its use as an anti-toxin agent.
A fortunate side-effect of unfortunate drug shortages is the added weight to consider alternative strategies. With an ongoing intermittent clindamycin shortage, data have become available suggesting that in patients with necrotizing soft tissue infections and timely surgical management, clindamycin and vancomycin is associated with worse outcomes compared to similar patients using linezolid instead. 
In summary, there are no data to firmly say linezolid or clindamycin is best for necrotizing soft tissue infection. The risks and benefits of each option must be considered in the context of each unique patient case when making a treatment plan for this indication. Either seem to be viable options.
---
---
READINGS / RESOURCES
---
ANSWERED BY
Hunter O. Rondeau, Pharm.D. & Timothy P. Gauthier, Pharm.D., BCPS, BCIDP – May 2023
---
Q&A DISCLAIMER
The ID PharmD Q&A pages attempt to answer common pharmacy questions by providing the perspective and opinion of a trained expert with substantial knowledge relevant to the question. That noted, these answers are not provided as all-inclusive comprehensive responses.
---
For more…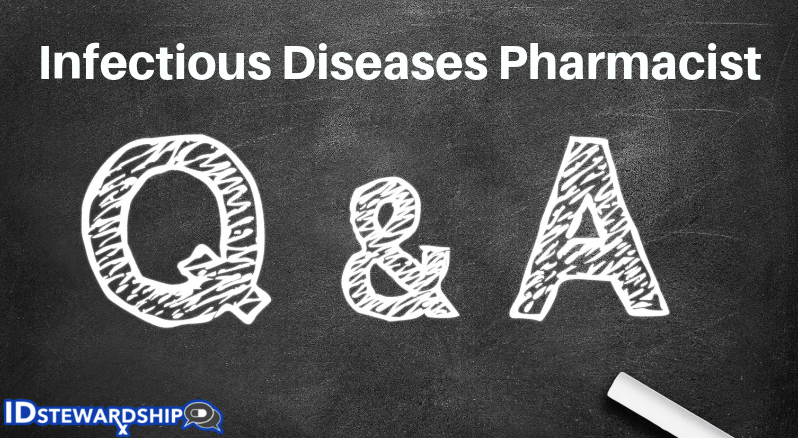 ---