---
---
QUESTION
What is an antimicrobial stewardship pharmacist?
---
ANSWER
Antimicrobial stewardship pharmacists facilitate the safe and appropriate use of antimicrobial drugs. This includes antibacterials, antifungals, antivirals, and antiparasitic medications. It is not limited to any specific setting.
The job of an antimicrobial stewardship pharmacist is complex. It involves education, informatics, drug information, performance improvement, team building, coaching, regulatory preparedness, championing campaigns, implementation science, systems optimization, engaging stakeholders, facilitating medication or lab test utilization evaluations, data analysis, running meetings, and much more. Being familiar with core infectious diseases concepts is critical to being successful as an antimicrobial stewardship pharmacist.
There is a large administrative component to being an antimicrobial stewardship pharmacist, but it is much different than other traditional administrative pharmacy roles.
Antimicrobial stewardship pharmacists typically do the "heavy lifting" and "day to day" tasks of most stewardship programs. They have the best understanding of local practices and system dynamics. They understand the local data better than others. That stated, antimicrobial stewardship pharmacists will almost never be successful without the support of the medical staff. More importantly, healthy relationships with infectious diseases physicians are critical to antimicrobial stewardship program success. Relationship building and communication are key elements for antimicrobial stewardship pharmacists.
---
READINGS / RESOURCES
---
ANSWERED BY
Timothy P. Gauthier, Pharm.D., BCPS-AQ ID
---
Q&A DISCLAIMER
The ID PharmD Q&A pages attempt to answer common pharmacy questions by providing the perspective and opinion of a trained expert with substantial experience relevant to the question. That noted, these answers are not provided as all-inclusive comprehensive responses.
---
For more…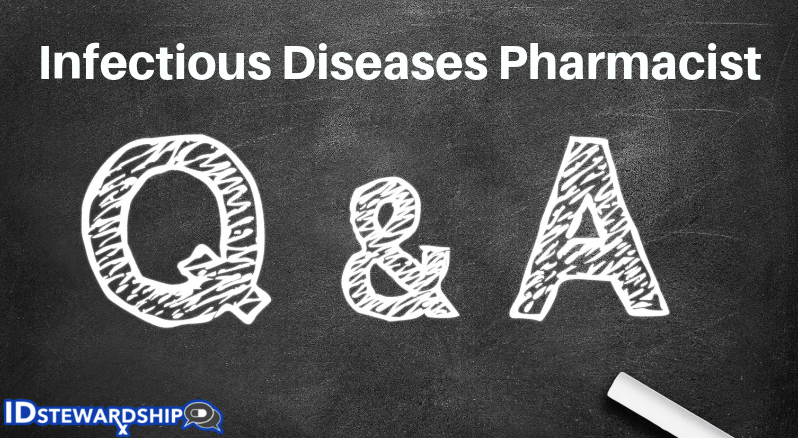 ---